Home
>
ACI offer compressed air alternatives
ACI offer compressed air alternatives
21 April 2016
Where compressed air has been used for blowing water from conveyed components, a better and more efficient option is to install a blower-driven ACI Air Knife System.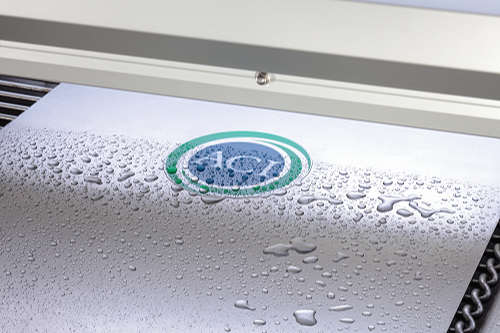 These solutions are most commonly used for removing unwanted materials and moisture from product surfaces and typical industrial applications are drying bottles and cans after filling and rinsing; drying automotive parts; any conveyed product that needs drying before labelling or final packaging.
An ACI Air knife System can also deliver heated or cooled air to a surface, or even create an invisible air barrier to separate heated or cooled environments from one another. Further examples include continuous metal heat treating ovens; cold process or storage areas in food processing or dust containment for the entrance to clean rooms.
Air knives deliver a high volume, low velocity continuous curtain that can be configured to supply different air patterns to match exact individual applications and typically have a payback period of less than 12 months when compared to the running costs of an equivalent compressed air system.
For further information click here http://www.aircontrolindustries.com/products/system-solutions/air-knife-systems/
RELATED ARTICLES
No related articles listed
OTHER ARTICLES IN THIS SECTION