Swarm intelligence
19 May 2016
Grene Agro supplies spare parts for farm vehicles, tools and animal husbandry products from its HQ in Skjern, Denmark. When Grene decided to expand its warehouse and become equipped for multi-channel distribution, it chose a solution from KNAPP that featured its OSR Shuttle goods-to-person storage and picking system and its Open Shuttle automated guided vehicles (AGVs).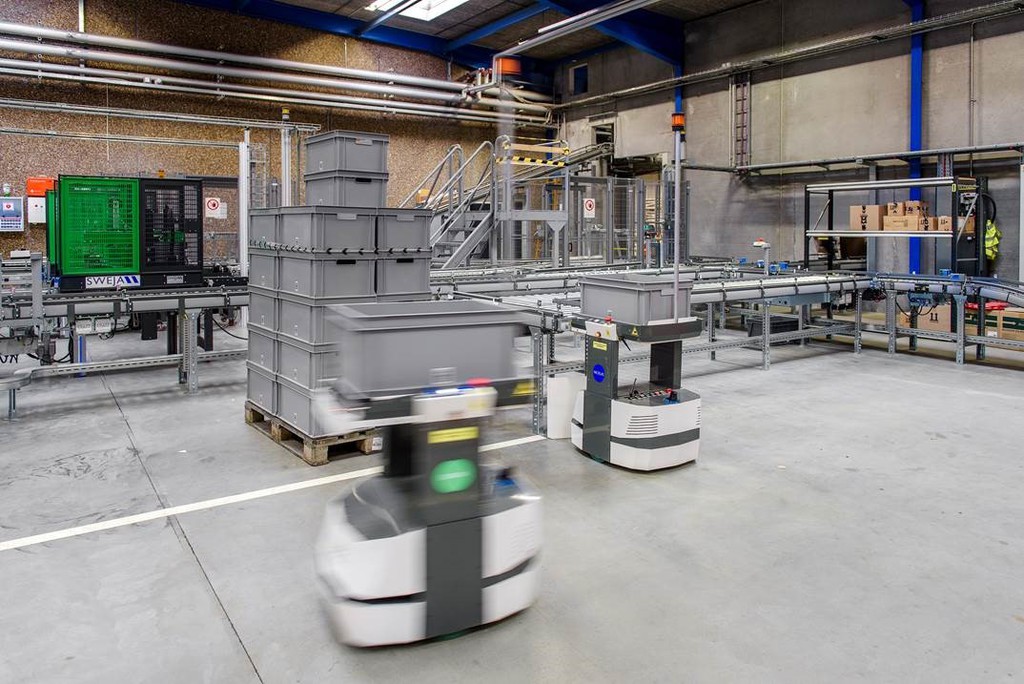 The Open Shuttles are used for various tasks, including replenishment of workstations and transport of parts to the OSR Shuttle store. Featuring swarm intelligence, the free-roaming vehicles communicate with each other and autonomously distribute orders among themselves.
The user interface allows the track-free system to be adapted easily, with the customer able to configure – for example – activation of the vehicles, changes to the layout or paths and the locking of warehouse areas. The AGVs independently plan the fastest route for their tasks and find alternative routes when blocked by an obstacle, without the need for optical or physical aids. Safety is ensured through an innovative dimension scanner on each AGV that detects static and moving objects; the AGV reacts intuitively.
OTHER ARTICLES IN THIS SECTION