Home
>
Rotronic introduces an inexpensive airflow transmitter
Rotronic introduces an inexpensive airflow transmitter
20 May 2016
The range of parameters available from Rotronic has recently been extended and now includes Airflow.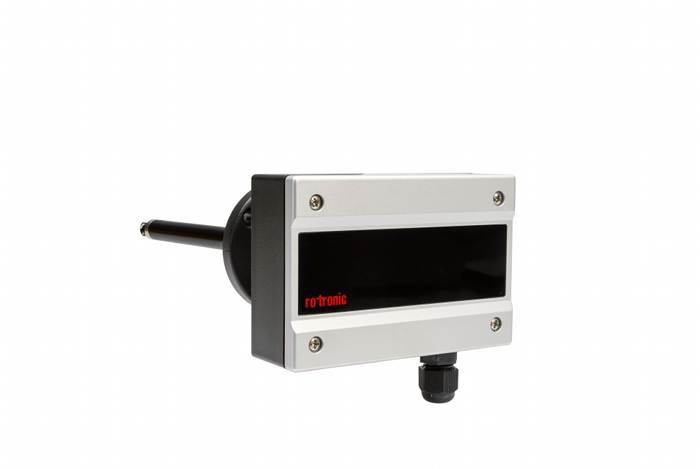 A low cost transmitter has been introduced for easy air velocity measurement; this is the Rotronic AF1 instrument and is ideal for HVAC installations and many other applications throughout industry.
Compact design duct and cable mount versions of the Rotronic AF1 airflow transmitter with a fixed probe are available. The analogue outputs and measurement ranges are easily configured using small, integrated DIP switches, no software is required. Installation is straightforward following the usual consideration of a suitable installation position in the duct.
Utilising a calorimetric measurement technique, the AF1 sensor can be used in environments up to 80 °C; with good accuracy and long term stability. Ranges from 2 m/s up to 20 m/s can be quickly set, with a choice of analogue outputs from the transmitter. Conveniently, a power supply of either 24 VDC or 24 VAC can be used. The flow sensor and associated electronics are very stable and measurements are repeatable. Manual zero adjustment is available if required. The transmitter has a protection rating of IP65.
Full technical specifications are available on the Rotronic website www.rotronic.co.uk or contact us to discuss your application.
Tel: 01293 571000
Email: instruments@rotronic.co.uk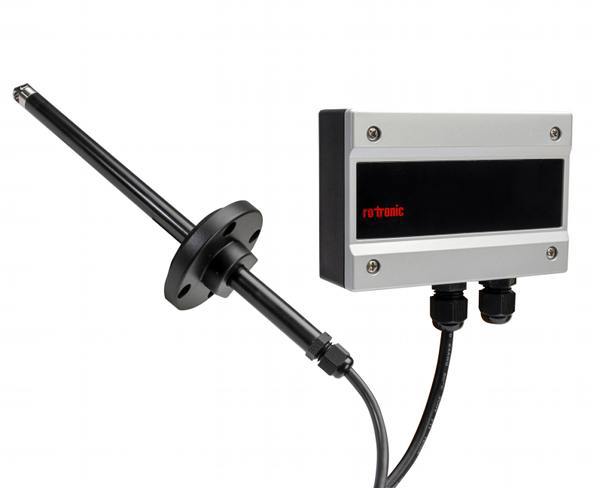 RELATED ARTICLES
No related articles listed
OTHER ARTICLES IN THIS SECTION