Stronger, faster lithium-ion battery
23 June 2016
Jungheinrich has introduced its first lithium-ion batteries in the 48Volt range with 360 and 480 ampere hours. This maintenance-free, high availability technology can now also be applied to reach trucks and counterbalance forklifts.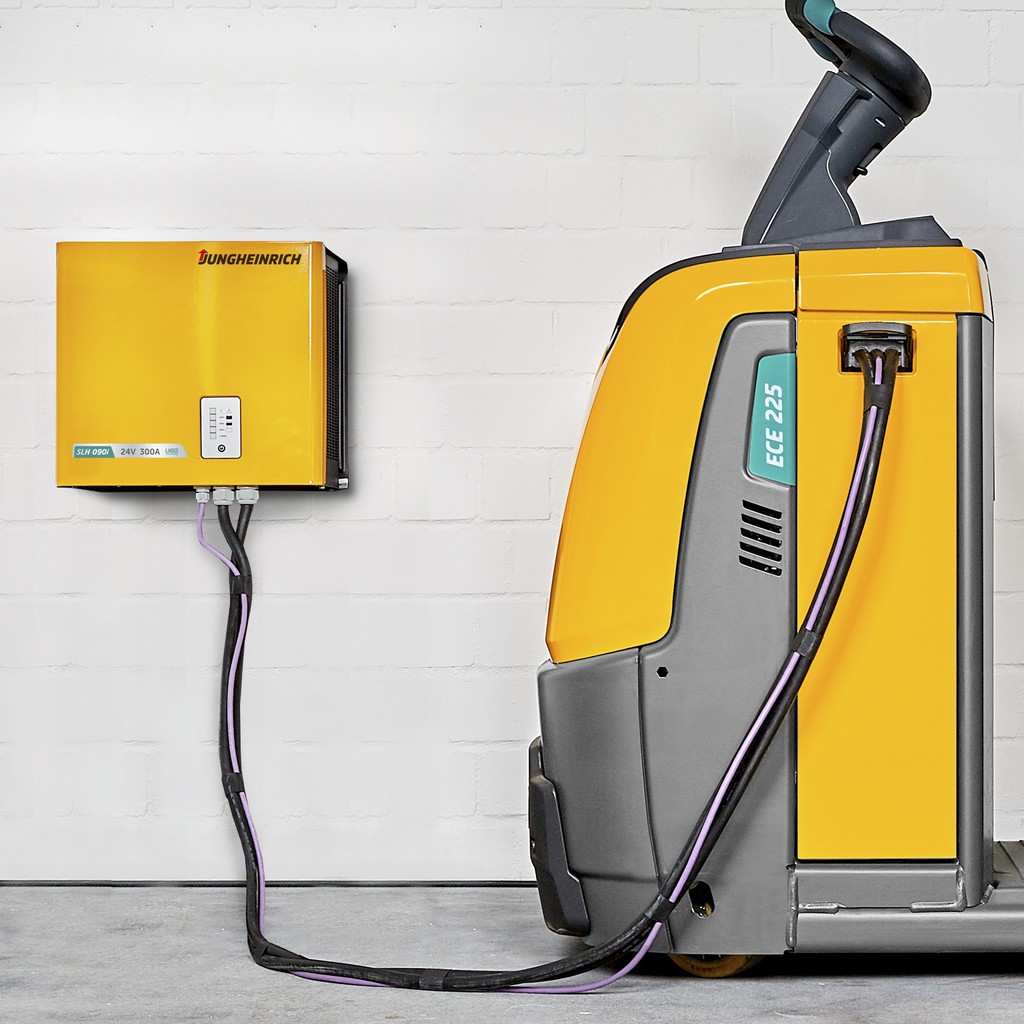 Fast recharging times, zero maintenance and a long battery life enables permanent fleet operation of up to 24h, seven days a week without requiring a battery change. After just 40 minutes of charging time the Jungheinrich high-performance energy cells with 360Ah achieve 50% of their capacity and after 80 minutes the battery achieves its full charge.
Jungheinrich comments that by eliminating battery changes, total cost of ownership is reduced and safety goes up for the fleet operator.
OTHER ARTICLES IN THIS SECTION