Home
>
New technology centre
New technology centre
15 July 2016
Development partner and series supplier to the international automotive industry, MANN+HUMMEL has inaugurated its new technology centre at the company's headquarters in Ludwigsburg.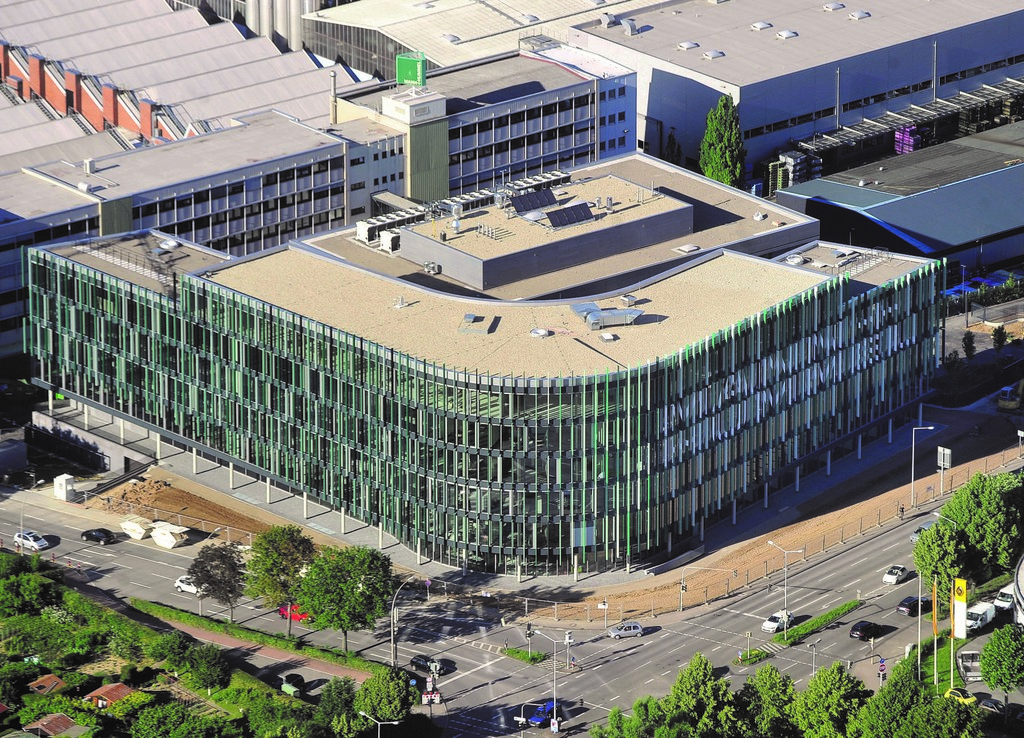 Guest speakers at the event were the state premier of Baden Württemberg, Winfried Kretschmann, Matthias Wissmann, president of the German association of the automotive industry, and Dr. Ulf Merbold (physicist and former astronaut).
Numerous senior company representatives attended the celebrations together with the economics minister in Baden Württemberg, Dr. Nicole Hoffmeister-Kraut (CDU), the district administrator for Ludwigsburg, Dr. Rainer Haas, and the major for Ludwigsburg, Werner Spec.
"The new technology centre from MANN + HUMMEL is also a clear commitment to the innovation location of Baden Württemberg," said state premier, Winfried Kretschmann. "It continues the 75-year tradition of a company which from the beginning has consistently focused on research and development. MANN + HUMMEL knows that competition in international markets around the world is primarily an innovation contest. Our companies in Baden Württemberg will only stay on top if they remain one step ahead of the competition. Today MANN + HUMMEL has taken an important step towards securing its future."
In his welcoming speech, Alfred Weber, CEO at MANN+HUMMEL, referred to the redundancies announced by the company in the last two weeks as part of restructuring measures. The company is aware that the inauguration of the technology centre takes place in difficult times. He deeply regrets the redundancies, but emphasised the future importance of the new technology centre: "The technology centre is an important investment for the company which will sustainably strengthen our competitiveness. This facility will be the birthplace of innovation and ideas which will help the company to progress for at least another 75 years."
Thomas Fischer, chairman of the MANN+HUMMEL supervisory board, thanked Alfred Weber and the project managers and pointed out the special corporate culture of the company: "MANN+HUMMEL is a family-owned company with a long tradition, which is something we are proud of. The new developments we strive to achieve build on existing solutions and so enable continuity. I would like to wish our employees lots of fun working in this excellent new facility and I am sure that here we will be able to further develop our corporate culture and team spirit, an open exchange of ideas, and independent actions in the interests of the customers and the markets – as our founding fathers Adolf Mann and Erich Hummel would have wished."
In the technology centre 450 employees will work in an area of 24,000 square metres which will include research and laboratory facilities and a new company museum. The adjacent test centre will have space for about 100 test benches. In the facility, filter systems will undergo the most stringent tests to ensure their reliability and durability for the respective customer application. MANN+HUMMEL has invested more than 30 million euros in the construction of the technology centre.
RELATED ARTICLES
No related articles listed
OTHER ARTICLES IN THIS SECTION