Pressure washers
03 August 2016
Nilfisk has launched a range of mid-range hot water pressure washers which feature a four wheel design which lowers the machine's centre of gravity. The MH 3M & MH 4M models are therefore easier to pull or push and perform well on uneven surfaces.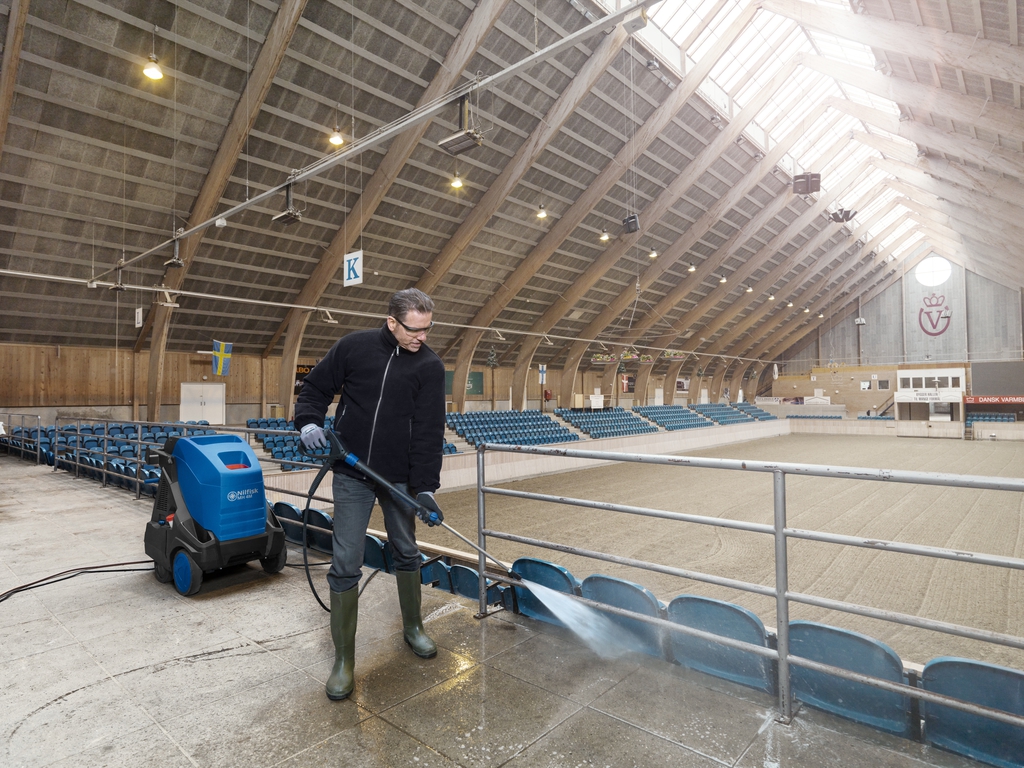 The low centre of gravity is enabled by the internal distribution of components making the manoevrable units easy to tip and steer from left to right. Transport is aided by a footplate at the rear of the unit.
The MH models are fitted with a new boiler system independently certified to be more than 92% efficient. In EcoMode the unit will not only maintain excellent performance but reduce fuel costs too.
Cleaning with hot water has been shown to reduce cleaning time and therefore the associated labour cost. According to Nilfisk whole life running costs, including purchase cost, labour, water, fuel and service elements demonstrate a saving of over 26% compared to cold water only.
Whether the application calls for cold or hot water however the option for instant detergent is only a button push away.
The new MH range delivers pump pressures up to 220 bar with both units featuring brass pump heads and three ceramic pistons. An easy to open cabinet provides direct access to the pump which is protected by a large inlet water filter.
Stand 12V90
OTHER ARTICLES IN THIS SECTION