Welding cell upgrade
08 August 2016
Formwork specialist, Doka, has upgraded an existing robotic welding cell with a TPS/i Robotics power source and a magnetic CrashBox, enabling improved productivity as well as greater flexibility.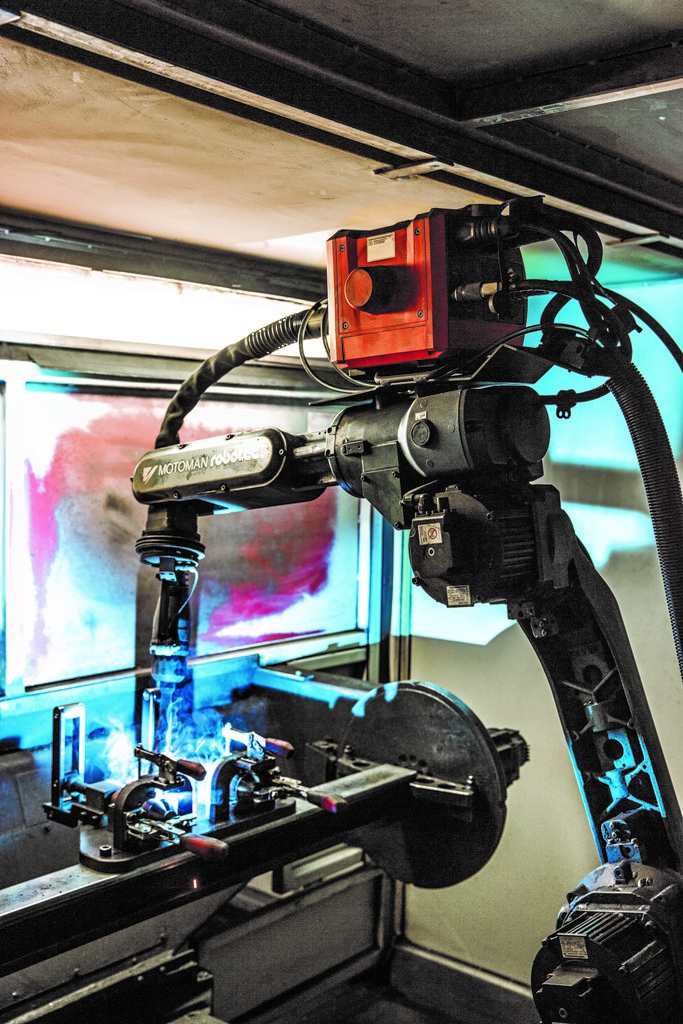 "By turning to the latest welding technology from Fronius, we are making another leap forward in terms of system availability, welding speed, weld seam quality and flexibility," says Thomas Auer, summing up the positive effects of using the TPS/i Robotics from Fronius in a robot cell for welding small components.
After the upgrade of the robot cell, system availability – including set-up times – increased from 90 to 94 percent. In a system like this cell that runs in a shift operation and is used for series production, this represents significant cost savings.
It is primarily small components that are welded in the robot cell – edge lengths of up to one meter, construction steel qualities of S235 to S355, fillet and butt welds with an a-dimension of 2.5 to 10mm and sheet thicknesses from 2 to 10mm. Program duration is between one and six minutes. Since around 80 different workpieces are welded in batch sizes from 20 to 3,500 pieces, two to three set-up processes per day are usual. Therefore, compared to the predecessor generation, the improvements in the TPS/i Robotics that help to accelerate or avoid set-up processes are particularly welcome.
OTHER ARTICLES IN THIS SECTION