Home
>
CO2 Duct Transmitter Available from Rotronic
CO2 Duct Transmitter Available from Rotronic
25 July 2016
Rotronic has launched a compact CO2 duct mount measurement transmitter within the popular CF1 series that additionally include temperature and humidity measurement and a configurable relay.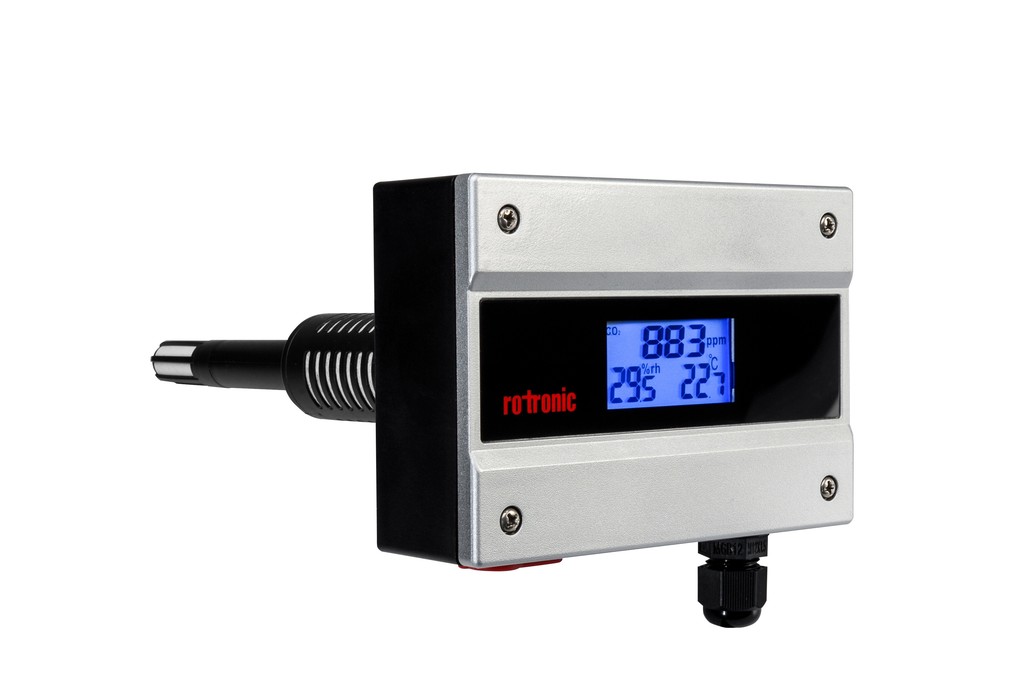 The introduction of the CF1-Duct extends the comprehensive Rotronic CO2 air quality range of monitoring devices that comprises a fully featured handheld, logger and a large wall display as well as other transmitter models that are suitable for most applications.
Monitoring CO2 levels in buildings of all types is important since it is a good indicator of air quality. Even a moderate level can affect a person's concentration and decision making ability; high levels can be dangerous. In industry, there is a need to closely monitor CO2 in production process environments and other areas such as store rooms where CO2 cylinders are kept.
Features:
Compact CO2 duct mount measurement transmitter
Choice of 0…2000 ppm or 0…5000 ppm CO2 ranges
Additional measurement: 0…50 °C, 0…100 %rh
Power supply: 24 VDC/AC
Three analogue outputs (scalable), option of current / voltage types
Configurable relay for a single parameter
Three programmable LEDs
Configuration software available to download.
Contact Rotronic for full technical information and support for your application or project.
Tel: 01293 571000 Email: instruments@rotronic.co.uk Web: www.rotronic.co.uk
RELATED ARTICLES
No related articles listed
OTHER ARTICLES IN THIS SECTION