Double deck solutions
10 August 2016
At IMHX 2016 Transdek, the double deck loading and trailer specialist, will exhibit working examples of its innovative vehicle to ground (V2G) double deck lift and multi-temperature DUET Urban double deck trailer, which can work in tandem to provide an integrated one-stop high efficiency distribution platform.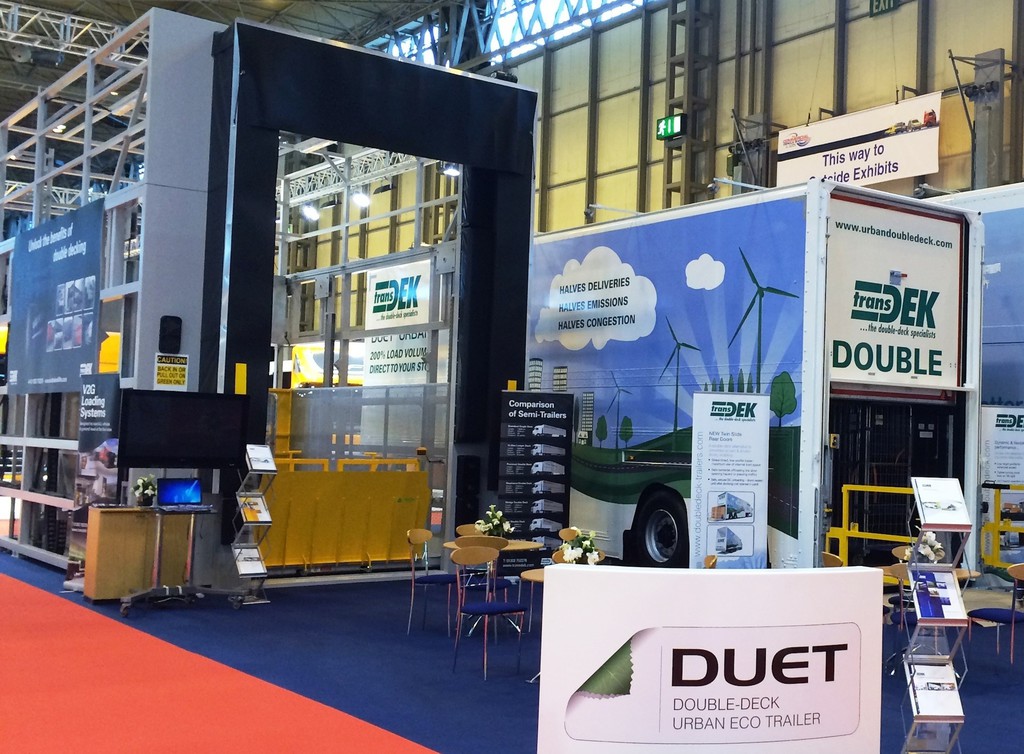 Transdek's 6.5T V2G loading pod enables the loading and unloading of all types of goods vehicles, including the tallest double deck trailers, to ground level in as little as one-hour. For flat-floor retail sites or distribution hubs the V2G provides a highly flexible solution.
Transdek will also be showcasing its DUET Urban, which enables high volume, multi-temperature deliveries to city centres and is capable of transporting up to 28 pallets or 52 roll cages.
The latest trailer features new quiet technology developments particularly suited for night-time deliveries including a PIEK-certified fridge unit, quiet tail-lift that utilises a unique ram configuration and specialised floor covering, which deadens operating noise. In addition, Transdek's 'twin slide' doors, which improve safety and load security, have been developed for optimal noise reduction, utilising ultra-quiet, low friction nylon slides and acoustic panels.
Stand 11M27
OTHER ARTICLES IN THIS SECTION