Wider scope of application for gasketing adhesive
15 September 2016
Henkel has announced that its LOCTITE 518 gasket sealant can now cure through light surface contamination, providing greater application flexibility and improved curing on inactive metals without an activator.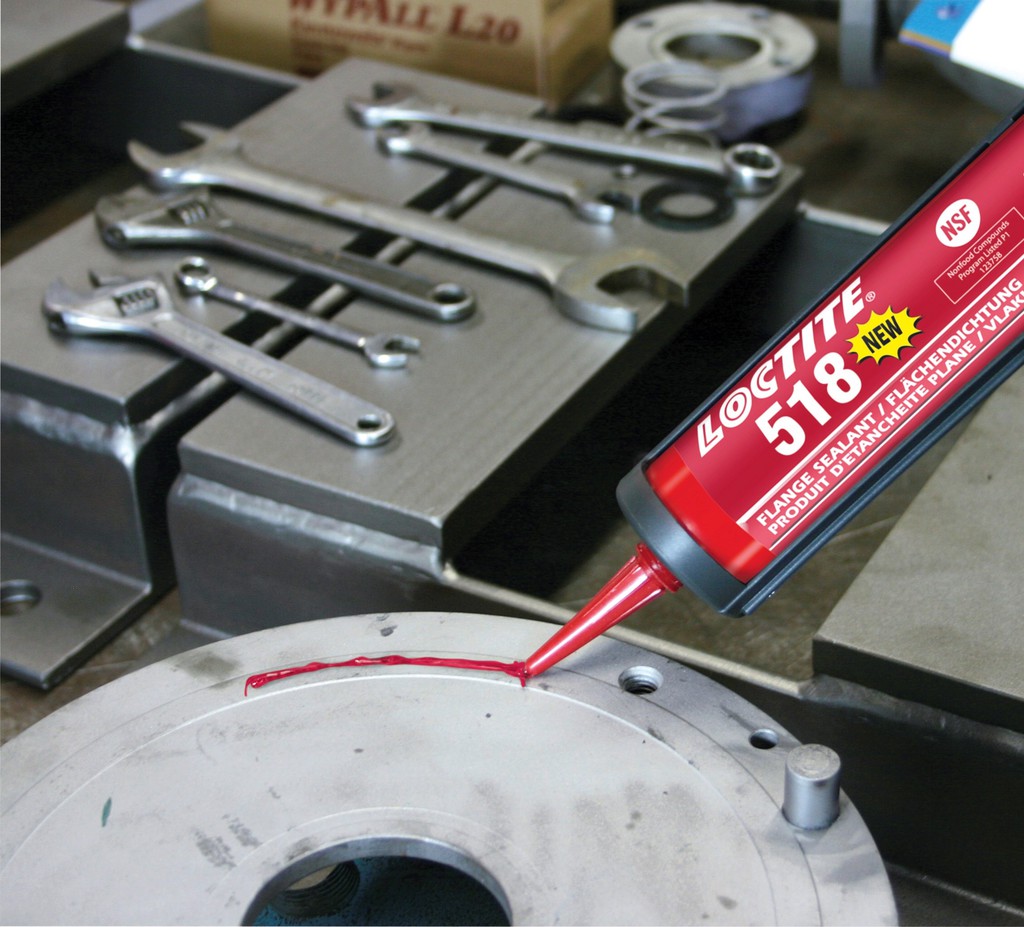 The new oil-tolerant formula of LOCTITE 518 ensures a consistent cure in standard workshop and maintenance conditions. Its performance isn't compromised by most common industrial surface contaminants and inactive flange substrates, e.g. stainless steel or aluminium. The product supports thinner, lightweight flange designs and its robust curing and durability are said to provide better performance in harsh operating environments.
LOCTITE 518 is a medium-strength anaerobic gasketing adhesive designed for use on cast iron, cast aluminium and steel-flanged mating surfaces. It fills gaps of up to 0.25mm and forms a semi-flexible, chemical-resistant seal that will not tear or degrade. Parts are easily disassembled, even after extended service by simply applying a cleavage load between the flanges.
OTHER ARTICLES IN THIS SECTION