FROG-400
09 September 2016
The FROG-4000 is a portable GC PID (gas chromatograph with photoionization detector) providing VOC (volatile organic compound) analysis for water, soil and air samples.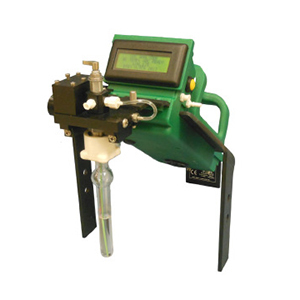 Designed for real-time portable analysis of VOCs in water, soil, and air
Can be used as a portable GC PID for environmental testing in the field, in a mobile lab, portable lab, or in a commercial environmental lab
System has a micro preconcentrator, micro gas chromatographic (GC) column and a photoionization detector (PID)
FROG-4000 scrubs ambient air to use as the carrier gas
Display provides VOC identification and concentration
SD cards stores field analyses
Chromatography software for data analyses.
Please CLICK HERE to visit our website for further information.
OTHER ARTICLES IN THIS SECTION