Pocket guide updated
16 November 2016
LOCTITE products offer maintenance experts solutions to keep plant and operations running smoothly and, to support this effort, Henkel has produced an updated Maintenance Expert Guide.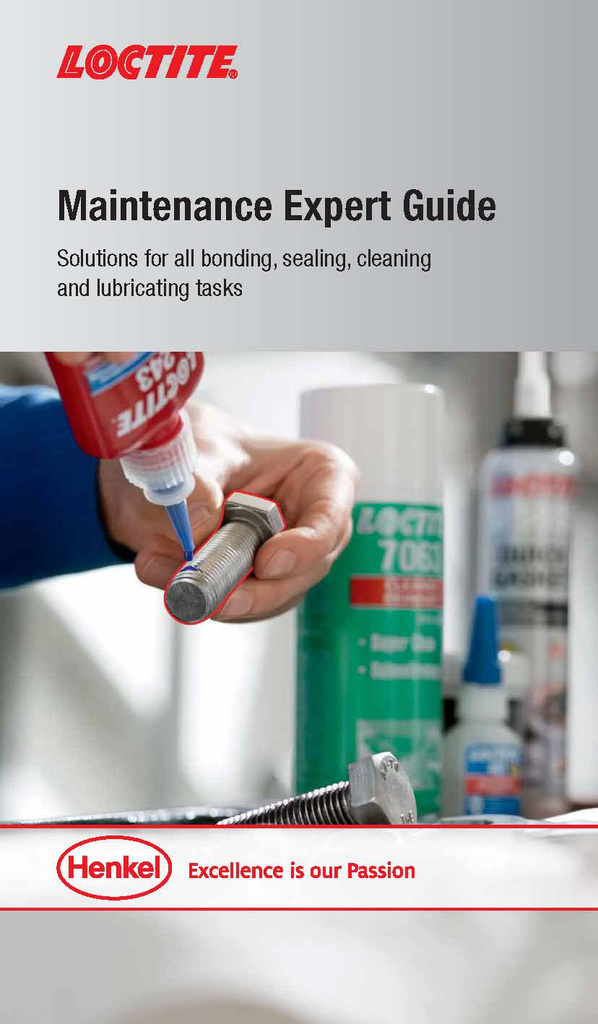 This easy to use, pocket-sized guide offers quick reference via product category, such as threadlocking, gasketing, retaining, structural bonding, cleaning, lubrication and anti-seize. Each product section has a handy how-to-apply guide providing useful application hints and tips.
Also featured is the Henkel Health & Safety range, so whether users require low odour or VOC, no hazard symbols on labels or hazard statements in MSDS, there is a LOCTITE product to meet the need.
The guide also includes a section on anti-seize; the range includes both copper-based and non-metal formulations. Suitable for protecting threaded connections and for the prevention of seizing and corrosion, these products are resistant to high temperatures and corrosive environments.
OTHER ARTICLES IN THIS SECTION