Cleanroomshop website relaunch
18 October 2016
Connect 2 Cleanrooms has redeveloped its Cleanroomshop.com website, using the latest trends in e-commerce for its specialist range of cleaning products, equipment and furniture. The site is responsive across desktop, tablet and mobile devices and adds a raft of new features that will streamline a visitor's experience.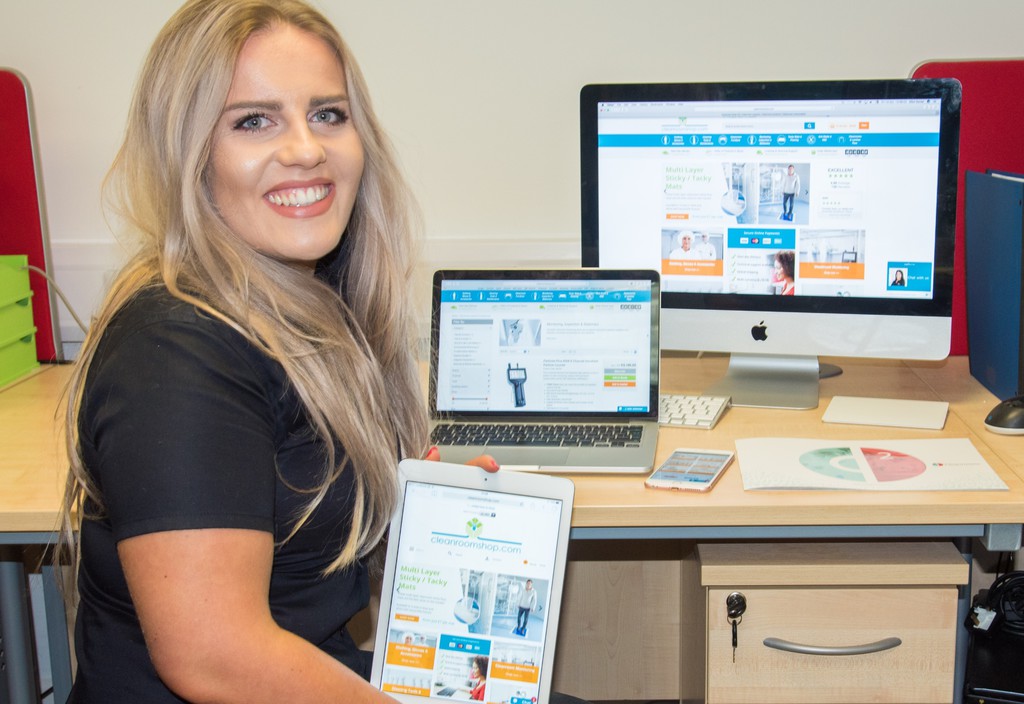 The newly re-launched Cleanroomshop.com allows visitors to navigate smoothly through its extensive range - through the use of filters, product comparisons and smart search - allowing them to easily find the right product for them.
Sean Fryers, marketing manager at Connect 2 Cleanrooms, says: "Our clients require a raft of technical data to support the products they use in their cleanrooms, but they also need to be able to quickly source, compare and order products. We have been working hard to create a balance between providing the data they need, whilst improving the site's navigation to really simplify the ordering process for our clients."
Fryers says they kept their customers at the heart of the development. "We consulted our clients who order through our website regularly and found that they are all really time strapped - so we needed to make ordering through our website more convenient.
"This is why we've implemented functionality such as our new quick order feature - it allows our regular clients to quickly re-order products. Combine this with our new one-step checkout and ordering with us has been impressively streamlined."
With a global client base, the new and improved Cleanroomshop.com website is now even easier to use for international purchasing – with updates including tailored international content, as well as enhanced shipping and currency options.
Visitors to the website have always been offered the ability to purchase in Sterling or Euros, but now this multi-currency capability has been extended to include US Dollars.
Further features include a quote builder, product videos, reviews and questions, along with increased security from well-known payment gateways, PayPal and SagePay.
The company will be at Advanced Engineering on Stand B50
OTHER ARTICLES IN THIS SECTION