New range of ear defenders
21 November 2016
JSP's R&D team has designed a new range of Sonis Ear Defenders which peaks at an SNR of 37. Developed in partnership with a leading research facility in the field of acoustic engineering, the range can be used in a wide range of industrial applications.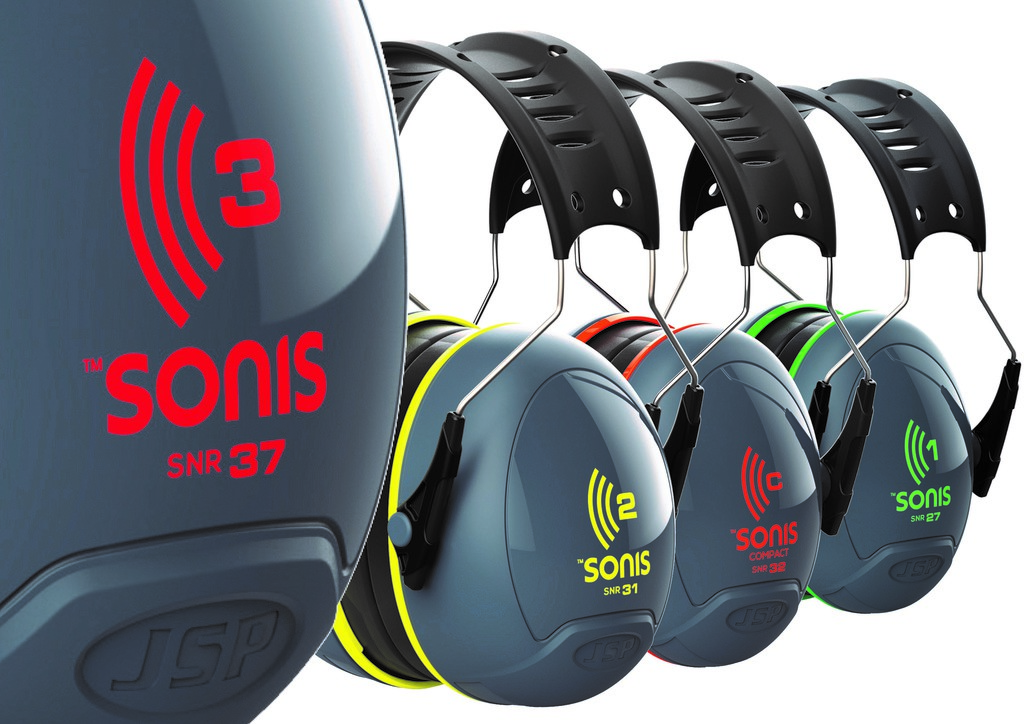 Kitemarked and meeting EN352-1, the range offers a wide spread of attenuation with SNR values between 27 and 37, so selecting the right model to match the wearer's requirements is straightforward.
The Sonis range has been stylishly designed with a traffic light colour code for easy identification and selection. The range moves from the green Sonis 1 for low level noise to the yellow Sonis 2 and the orange Sonis Compact for substantial Industrial noise, through to the market leading SNR of 37 for the red Sonis 3 which protects against extreme industrial noise.
The over moulded headband has a built in comfort area with ventilation to help reduce heat build- up. The headband force and the sealing ring surface area work together to provide optimum cushion pressure and therefore comfort, ensuring a good fit every time.
OTHER ARTICLES IN THIS SECTION