4mm video endoscope
17 November 2016
The VUCAM AM, is a 4mm dia video endoscope that offers clarity of image, four way articulation and a choice of length to suit the customer's application.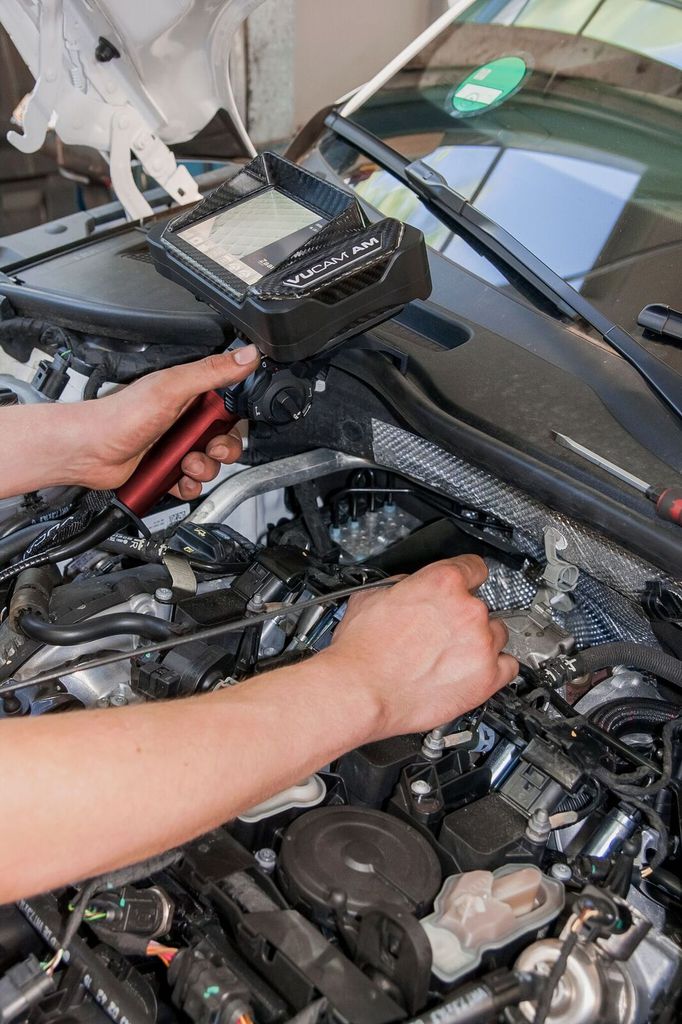 The VUCAM AM has 4 way articulation of up to 160°, enabling the user to get a clear picture all around the inside of their equipment.
Usability has been a key feature of this range and the VUCAM AM features both a touch screen interface and direct access buttons to ensure the operator can focus on the task at hand – inspecting their assets. Documentation is included with text generation as standard, and the system saves both still images and video.
Designed for inspection in engines, turbines, gearboxes and other areas where access openings are small, the VUCAM AM is available in lengths of 1.1, 2.2 or 3.3m, and has a robust, cut resistant tungsten outer sheath, water resistant to its full length. The battery powered system also features a high power LED light source built in to the control handle delivering great levels of light output.
"The VUCAM AM is an exciting addition to our product range and generated a great deal of interest at the Advanced Engineering Show last month," stated Paul Sacker from UK distributor Crimson Industrial Vision.
OTHER ARTICLES IN THIS SECTION