Home
>
The great repeal bill: how do we cut the cake when it comes to products and processes?
The great repeal bill: how do we cut the cake when it comes to products and processes?
18 November 2016
The Conservative party conference has provided a little clarity on what Brexit means for the swathe of environmental legislation originating from Brussels. We now know the grandly named 'great reform bill' will automatically transpose most of it onto the UK statute as we leave.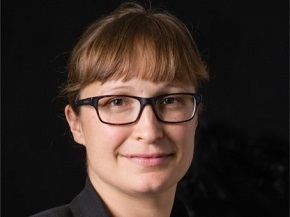 The bill, to be introduced next year, will also end EU law's primacy in the UK and transfer the European Court of Justice's authority to British courts.
There will however be an opportunity to change elements of EU law as this happens and, subsequently, through statutory instruments. (Incidentally, these aren't as scrutinised by Parliament as full bills.)
This is good news for manufacturers. As our recent Brexit report points out, their biggest short-term wish is for stability. Even the labyrinthian REACH chemicals regulation, guaranteed to bring despair into the heart of anyone encountering it for the first time, is seen as better than an unknown, or rushed alternative.
But legislation inevitably moves on. Even if we wanted to stick with what we know, EU laws will continue to evolve. Scotland, Wales and Northern Ireland may want to make their own approaches. Without review and consolidation of everything we inherit, the picture could quickly become very complex.
How should we approach this process and the longer term opportunity it provides to correct bits of legislation that don't fully work in the UK's favour? There will be a clamour of calls from every direction, and a strategic, prioritised approach is needed.
There are various ways to cut the cake: tweaks versus rewrites, economic or social need versus environmental goals, cross-boundary issues versus local ones.
One clear distinction from a manufacturing point of view is between products and processes. For all the headlines about hoovers and hairdryers, the EU's ecodesign directive mirrors energy efficiency standards and labelling rules elsewhere that will still apply to exporters. Its limits are also set at the level that save consumers most over the product's lifetime.
The Industrial Emissions Directive on the other hand is about process, leaving capacity for a more tailored approach that might achieve the same result but addresses our specific plants, geography and climate rather than allowing for Polish winters and Spanish droughts.
There are the same distinctions even within REACH. UK chemicals firms will still need their chemicals to be registered if they are to export into the EU, manufacturers will still have to comply with rules on chemicals in products, but do we need the same process-based (and unwieldy) authorisation approach? Yes, UK workers and our environment need as much protection as EU workers and the EU environment, but the way we get there doesn't have to be the same.
This is just one example of the difficulty government will face when it tries to decide what to keep and what to ditch. It needs to start thinking about how to make the process work in everyone's interests. The repeal bill is not even the start.
RELATED ARTICLES
No related articles listed
OTHER ARTICLES IN THIS SECTION