Home
>
Post Brexit knock starts to reverse says EEF
Post Brexit knock starts to reverse says EEF
06 December 2016
Britain's manufacturers saw the delayed recovery finally arrive in the final quarter of 2016 with a much improved boost to output and orders, according to a major survey released today by EEF, the manufacturers' organisation and accountants and business advisory firm BDO.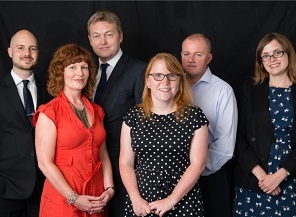 Publishing the Q4 Manufacturing Outlook survey and revised economic forecasts, EEF pointed to early signs that the sector has left behind the negative effects of the low oil price and concerns about global growth and is now seeing opportunities from a resilient UK market and brightening export prospects.
The improved picture is mainly being driven by a better UK market, though the much expected boost from a weaker pound is expected to come to fruition in the next quarter. The survey also showed the majority of manufacturing sectors and regions reported more positive output balances in the past three months compared with the previous quarter.
As a result, better conditions are also spurring a rebound in recruitment intentions, as well as a turnaround in investment to fulfil customer requirements and secure productivity gains.
However, EEF stressed that the picture is one of the sector regaining ground after a sluggish eighteen months. While key indicators moving back into the black is a positive development, risks remain on the horizon, some Brexit related and others potentially stemming from elsewhere in the world. As a result, despite the improvement in conditions, EEF is still forecasting that manufacturing will contract in 2017.
Furthermore, EEF also pointed to inflationary pressures building and significant price rises in the pipeline, a factor likely to weigh down on domestic activity in the year ahead. Profit margins are also under considerable pressure and are likely to be squeezed further in 2017.
Key Points
• Output recovery better than expected in last three months.
• New orders improve, mainly from UK, but export pick up to follow.
• Improving trading conditions broad based across sectors and regions.
• Investment and recruitment picks up to fulfil new order demands.
• Price increases to come in 2017 and margins under pressure.
Commenting, EEF Chief Economist, Ms Lee Hopley said: "This is the most upbeat reading on the state of manufacturing we've seen for some eighteen months and signals the start of brightening conditions for manufacturing, which had been briefly knocked off course following the referendum.
"While confidence is back on the up, manufacturers are still cognisant of growth challenges in the near term. Brexit aside, global growth is not yet on the firmest of footings and, with volatile exchange rates also in the mix, UK manufacturers will need to continue to be nimble in their responses to emerging challenges and opportunities in the months ahead."
This improvement was widespread with basic metals and metal products seeing significant, more immediate gains from a weaker pound whilst the continued strong performance of the motor vehicles sector has also helped cement these gains. Electronics and Electrical equipment, two of the stronger performers this year, also continued on a solid growth path driven by better demand in Asia and the US. The big outlier, however, was food and drink which is facing the twin challenge of significantly higher input costs and pricing power from supermarkets.
In response to the improved conditions, EEF has revised its forecasts upwards for 2017, but not enough to avoid the prospect of a small contraction for the sector. Manufacturing is expected to contract by -0.2% (-0.7% previously) whilst GDP is forecast to grow by 1.3% (0.8% previously).
The survey was conducted between 2 and 23 November with 388 companies responding.
RELATED ARTICLES
No related articles listed
OTHER ARTICLES IN THIS SECTION