Ensuring appropriate glove use
09 March 2017
uvex has developed a glove system to help health and safety professionals identify a suitable glove for a particular task.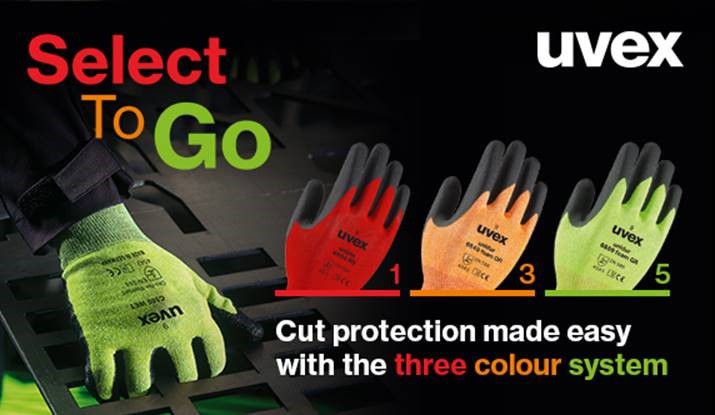 With uvex's SelectToGo three-colour coded range gloves can be selected using a quick, visual and memorable method that ensures that the potential cut risk, the tasks in hand, safety and comfort of the wearer, and the working environment are all taken into account.
The SelectToGo range of products overcomes many problems concerned with the selection of cut protection gloves, such as potential misunderstandings in the workplace when diverse languages are spoken, or where various different cut-protection levels are required.
The range incudes the uvex unipur PU, unilite foam RD, unigrip PL, the unidur foam and PU gloves and the C500 family and a variety of glove liners and coatings to protect against cut hazards and ensure safety when handling diverse materials in specialised conditions.
All uvex products can be quickly located via the company's new Product Finder App, available free from the Apple App Store.
OTHER ARTICLES IN THIS SECTION