Food for thought
06 February 2017
When it comes to productivity, food and drink is one of the few UK sectors that has a positive story to tell. IPE takes a look at some of the developments that will help maintain this advantage and ensure the industry remains competitive
If you regularly shop in supermarkets and keep an eye on the amount you spend, the chances are that you will have recently noticed the effects of inflation creeping into your checkout transaction as the weaker pound results in higher cost for manufacturers. And while at the moment the increased prices seem unavoidable – the sector has been warning that prices will have to go up since the Brexit vote triggered Sterling depreciation – there is plenty of work going on behind the scenes which will potentially help to counteract this, and indeed address other challenges faced by the food and drink sector.
Providing in excess of 400,000 direct jobs and predicted by the Food & Drink Federation to require almost 110,00 new recruits by 2022, the sector in the UK accounts for almost 16% of total manufacturing turnover (£81.8bn), and has doubled exports over ten years to £12.8bn in 2014. The gross value added to the economy by the food and drinks sector is £21.9bn, nearly equating to automotive and aerospace combined, and of the approximately 6,620 businesses it is made up of, 96% are micro to medium-sized. In contrast to the rest of the economy, UK food and drink productivity has increased by 11% over the last five years compared to an overall UK productivity increase of 0.5%.
UK food and drink productivity has increased by 11% over the last five years compared to an overall UK productivity increase of 0.5%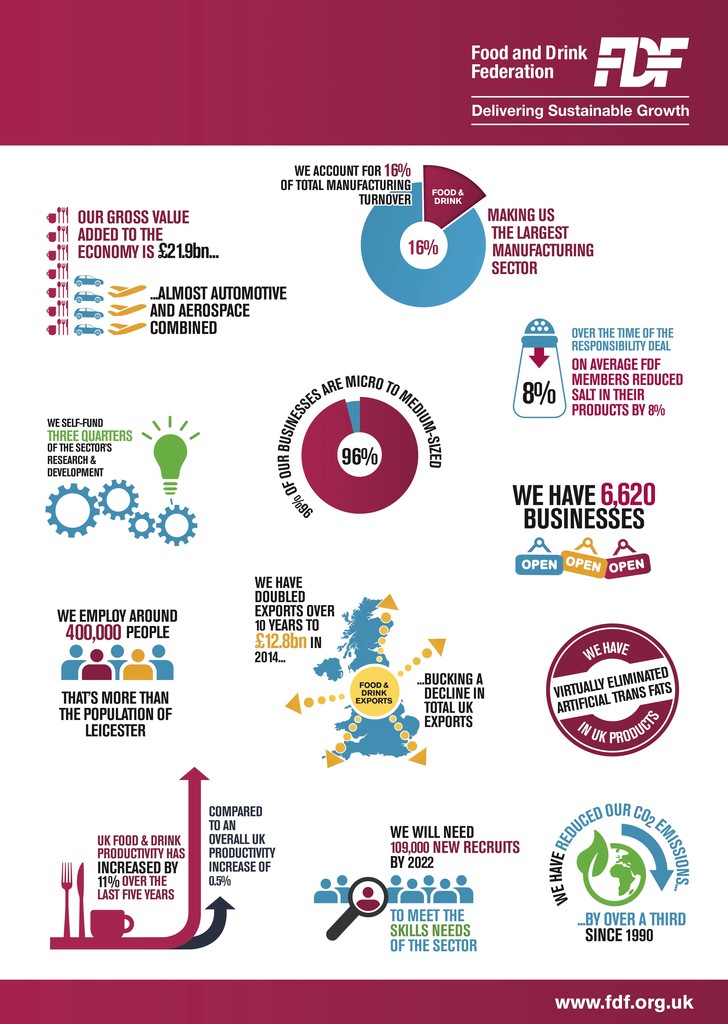 Helping the food and drink sector in the UK and worldwide stay ahead of the game National Centre of Excellence for Food Engineering at Sheffield Hallam, headed up by director, Dr Martin Howarth, has a remit to address the challenges faced by the food and drink industry by developing innovative engineering solutions and supporting the development of critical skills. Broadly, work at the centre comes under one of two functions: an educational agenda, and collaborative innovation and R&D.
"The centre is set up to work with the Food & Drink Federation and partners - which include Mars, Nestle UK and Warburtons to name a few – to develop innovation in engineering solutions to provide capability and competitiveness, delivering a new breed of engineers that can come in and support the sector in taking the necessary steps forward," says Dr Howarth.
To deliver on the educational agenda, there is a suite of courses taking students through to become qualified engineers. The MEng in Food Engineering, the first such programme in the UK, has been designed by the food sector with support from the centre at Hallam. Dr Howarth also points to work that is being done to ensure students on mechanical and chemical engineering courses are fully aware of the opportunities that are available with the food and drink sector.
"By undertaking a placement within the food sector and taking some specific modules that give them some greater expertise around food processing, students will be more attractive to and more appropriate for the sector," he says.
From September there will also be the opportunity for students to embark on a degree apprenticeship scheme, giving them the ability to earn while they learn.
Case studies
Complementing the educational side of its work, the centre has already established what Dr Howarth describes as a great reputation within the sector for being able to deliver in collaborative R&D, which encompasses projects with manufacturers, equipment providers and IT systems providers.
In one example, the centre has worked with Humberside-based William Jackson Food Group to find cost effective ways of recovering the waste heat generated by ovens used in baking operations. Principally covering work based around heat exchanger plates and thermo fluids that form part of the heat exchanger mechanism, the project has involved developing refrigerants to be more efficient and resistant to debris build up from waste coming up through the heat stack.
"It's interesting that this technology originated from a student at the university," says Dr Howarth. "It started out as a student's piece of work, which then went on to a knowledge transfer partnership, and has now developed into this much larger project at William Jackson."
Another heat exchanger challenge has been addressed, this time at Nestle York's Kit Kat production facility, where around 65% of energy was being lost from the oven. The solution has come in the form of recycling the lost energy back into the oven by preheating it with an incoming airstream. Substantial savings in fuel consumption are predicted, typically translating, says Dr Howarth, into savings of around £50k per year for each installation – the York facility has four ovens and there are three additional sites around Europe of the similar size, so as well as monetary savings, the reduced CO2 emissions are also notable.
Substantial savings in fuel consumption are predicted, typically translatinginto savings of around £50k per year for each installation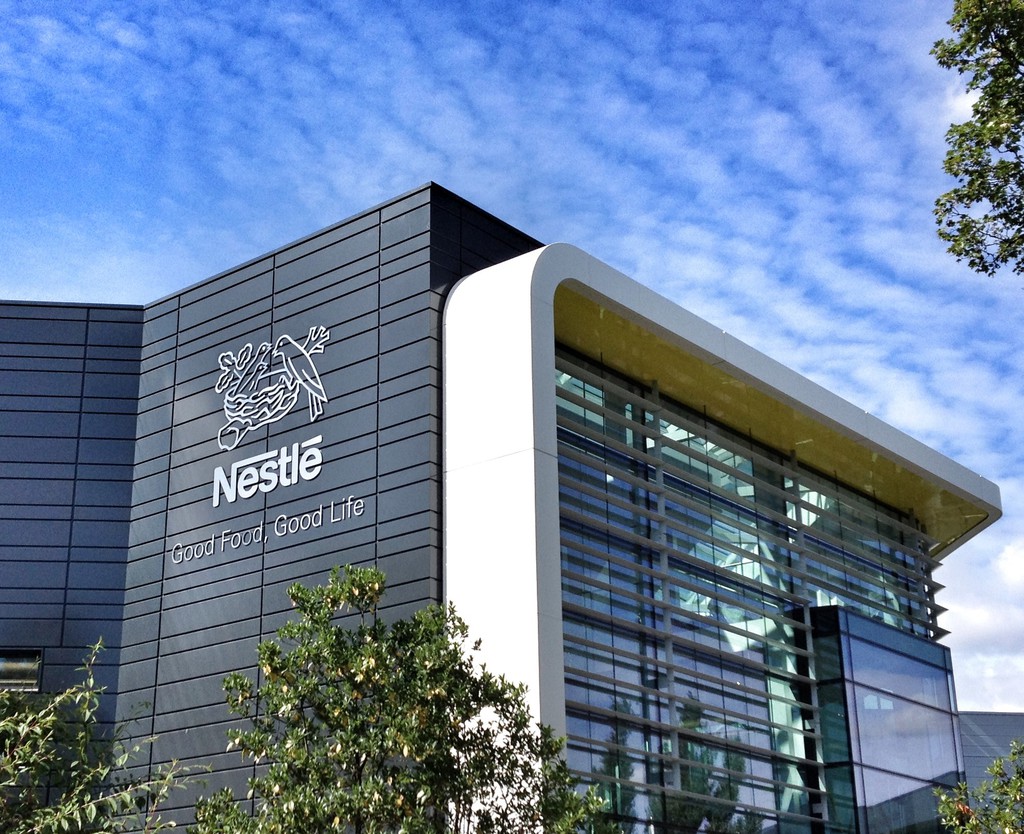 A further project with Nestle, this time at its milk processing plant in Dalston, Cumbria, addresses the challenges arising from the way that the characteristics and properties of milk varies from farm to farm, and also throughout the season. As the protein levels and fat content, in particular the free fatty acids within the milk, change it impacts on the process control of equipment delivering milk powder as an output.
"We are undertaking an in-depth analysis of the milk components and its composition to understand its integration with the process," says Dr Howarth. "In other words what the factory is trying to do is to fine tune the process so that it's much more energy efficient, much more productive and is significantly reducing waste generated."
Connectivity trends
In common with all sectors, there is little doubt that key strategic themes such as quality, sustainability, flexibility, resilience, efficiency and safety can all be addressed to some extent or other using automation. For example, Mitsubishi Electric's Jeremy Shinton cites automation and increased connectivity as a means of boosting productivity, eliminating the inconsistencies that inevitably result from manual control adjustments, reducing the costs associated with intensive manual operations, and increasing overall efficiency.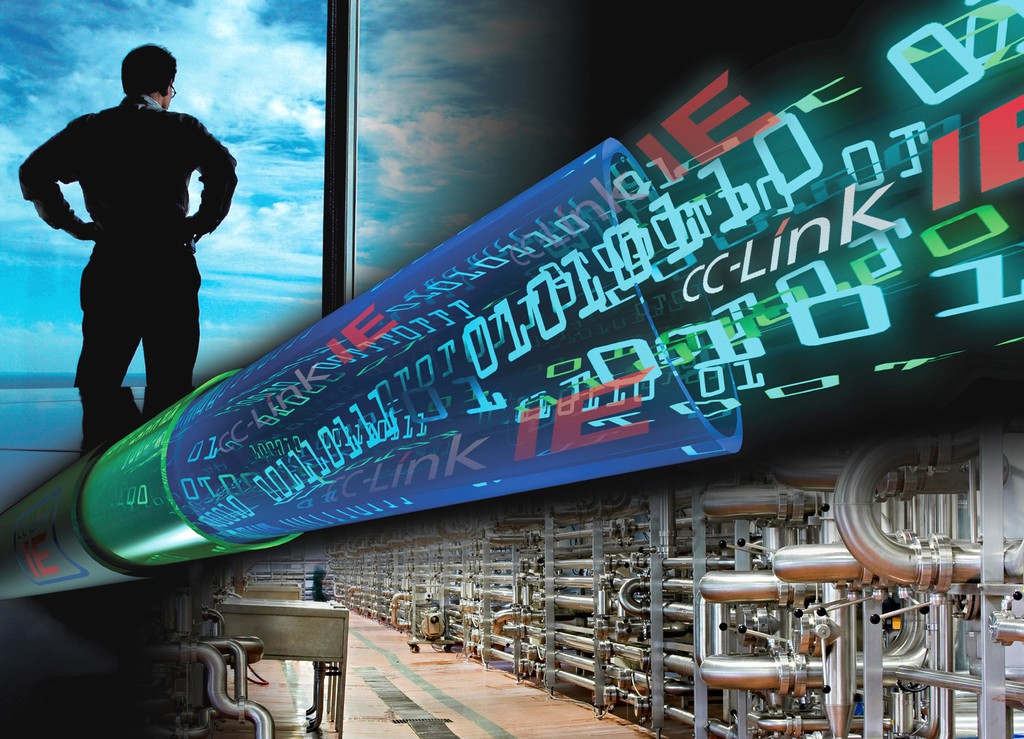 Increasingly, trends in connectivity are focused on bringing myriad sensors and field devices into the network. Intelligent sensor networks integrate the likes of fluid sensors, RFID, optoelectronic safety devices, distance and proximity sensors, and bar code scanners, delivering huge amounts of data into the control system and higher level business systems.
This is entering the realm of machine-to-machine (M2M) communications and the Internet of Things (IoT). M2M/IoT connectivity within food processing plants is increasingly over Ethernet, as more and more smart devices are developed with their own IP addresses, but it might also come over wireless GSM standards, or it might integrate legacy RS232 or HART devices through Ethernet gateways.
IoT connectivity within food processing plants is increasingly over Ethernet, as more and more smart devices are developed with their own IP addresses
Widely distributed intelligence and remote sensors generating lots of information, linked over open standard protocols, form a digital nervous system within the food plant. This networked digital data can then be combined into bi-directional systems that integrate data, people, processes and systems for better decision making.
Industrial PCs
According to Distec, pressure on plant managers to cut costs and drive efficiency means that commercial-grade computers are often chosen for use in food applications that firmly require industrial computers designed specifically for the challenges of the sector.
The problem is that commercial-grade computers are designed for dry, office, environments where they will typically run for under ten hours a day and use forced convection to cool the machine through built-in vents if it gets hot.
In comparison, industrial plants — whether they are processing and packaging raw meat or washing fruit and vegetables — are wet, temperature-controlled, continuous production environments where industrial computers can be expected to run 24 hours a day, seven days a week.
Add to this the fact that equipment in many food applications like abattoirs, fish and poultry packaging, needs to be washed-down with high-pressure washers to prevent the build up of organic matter on surfaces, choosing a computer with a sufficient level of ingress protection and one that is made of rustproof and easy to clean materials is vital.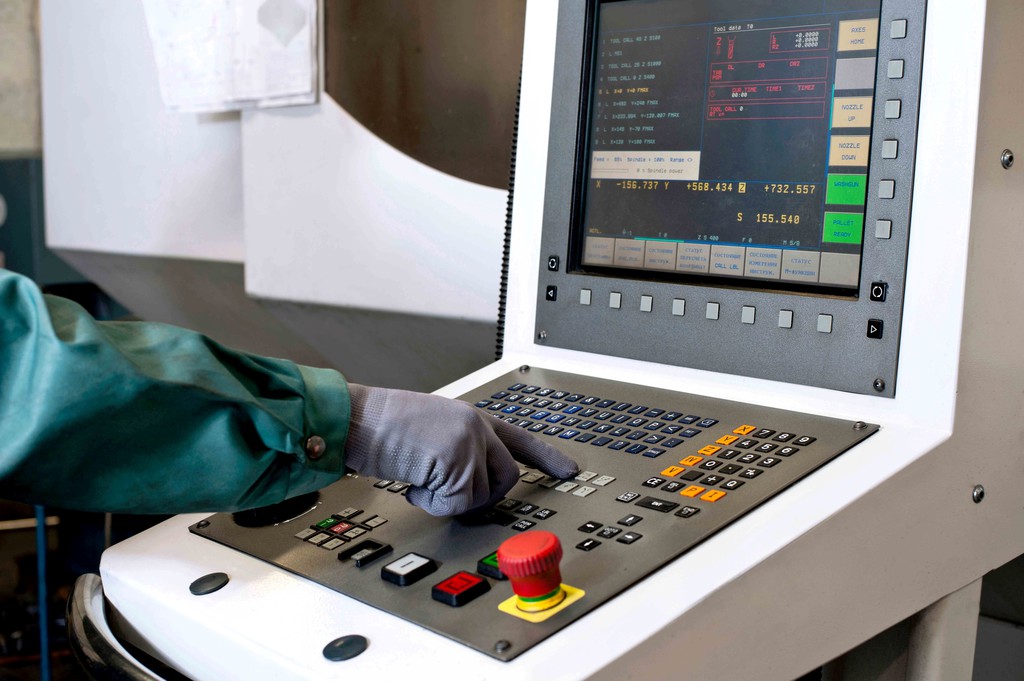 Industrial buyers should choose PCs where the ergonomic design features include screens without bezels and touchscreen inputs that can be used with gloves. This eliminates the need for a keyboard and mouse. If manual inputs are needed then opting for a fully enclosed PC with ingress protection, capable of withstanding prolonged use and high levels of vibration and shock is vital.
Choosing a computer with a sufficient level of ingress protection and one that is made of rustproof and easy to clean materials is vital
Users that need dedicated networking and connectivity options in addition to wireless connections should choose PCs that offer integrated PCI expansion network cards sealed within the unit with gland plates to prevent ingress. When attaching devices like scanners and printers it's important to ensure that the wires and connectors are also sealed and ingress rated.
Unified control
Space limitations and other constraints dictated by existing equipment can be the cause of many challenges when it comes to automation in the food and drink sector. Supplier of meat products, ready meals and delicatessen items to Swedish and Danish markets, Atria has chosen an integrated and compact robotic cell co-engineered by Omron and Case-Link to replace manual crate-packing, helping quadruple operational speeds while working within the physical restrictions of legacy systems.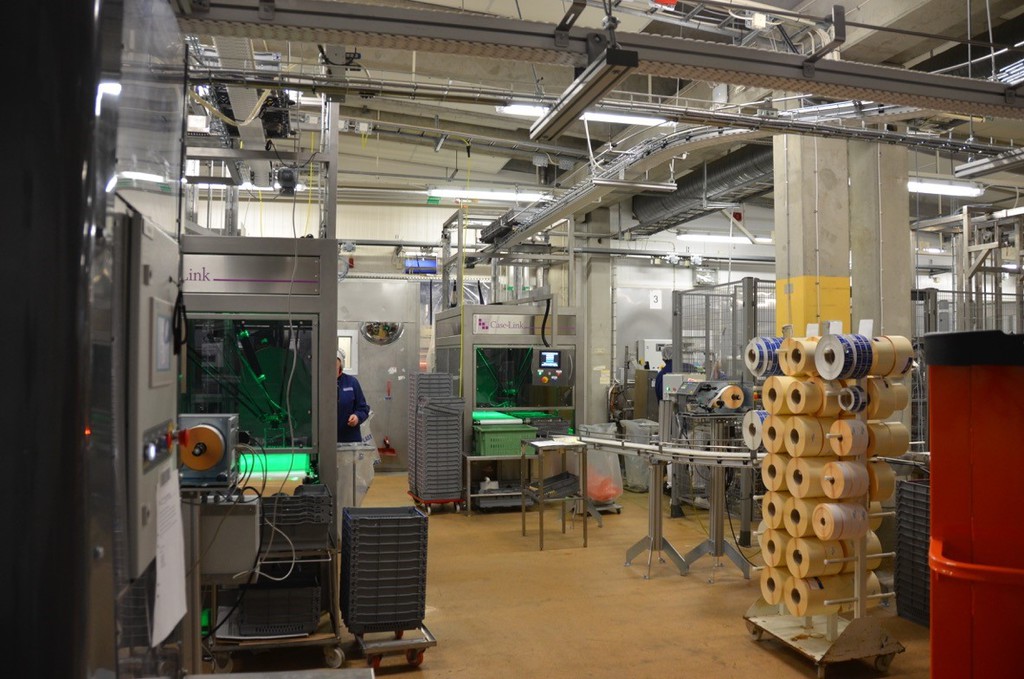 The solution needed to take SRS (Swedish Return System) plastics crates from an existing overhead conveyor and load them with packaged meat from a separate infeed.
The Case-Link/Omron partnership won the contract against four other bidders. "All the other suppliers proposed two different machines: one to handle the SRS crates and another to package the products," says Omron field application engineer Ulf Svensson. "But our proposal integrates the crate-handling into our single machine."
Importantly, controls for the elevator bringing crates down from the high-level conveyor are also integrated into the controls for the robotic pick-and-place unit.
In fact, the graphical user interface (GUI) not only brings together all of the cell's networked vision, control, robot safety, I/O and server activities in a single display, but it also simplifies start-up and trouble-shooting.
The operator simply selects a product from a menu and presses the 'start' or 'stop' button as required. In the event of an alarm or malfunction, the GUI displays a graphic of the machine, highlighting the zone which requires attention. In addition, Omron's built-in trouble-shooter provides explanations of any error codes which helps to reduce downtime.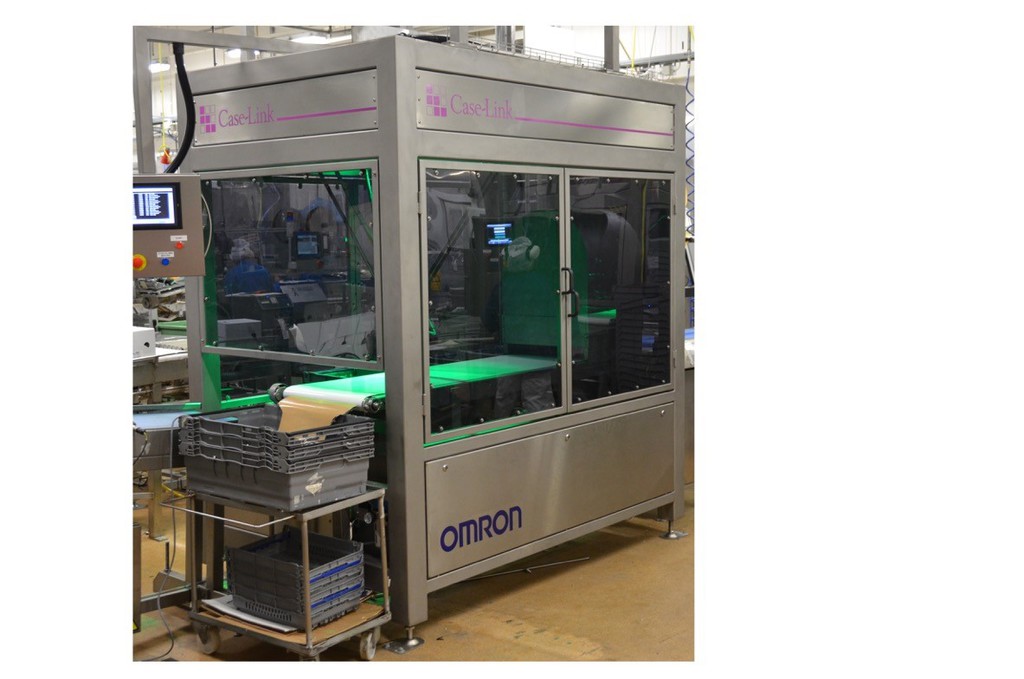 Each cell combines a Delta robot with four standard G5 servo drives, Omron's Sysmac automation platform, an NJ controller and an NS8 human-machine interface (HMI), among other features. It uses EtherCAT as the fieldbus system.
The integral FH Vision system plays a critical role – or in fact multiple roles, calculating product co-ordinates and orientation for the robot but also carrying out a series of quality checks. These include determining: whether the pack contains product; whether the product is displayed correctly; whether the label is correct; and whether the label carries a barcode.
100% food derived
NSK has developed what is report to be the world´s first grease lubricant that is 100% derived from food grade ingredients. The development represents a breakthrough for any plants where machinery, production equipment or devices come into contact with foods, pharmaceuticals or cosmetics. Furthermore, the new H3G grease is ideal for any application that is suited to the lubricant´s additional strengths of water resistance and low torque.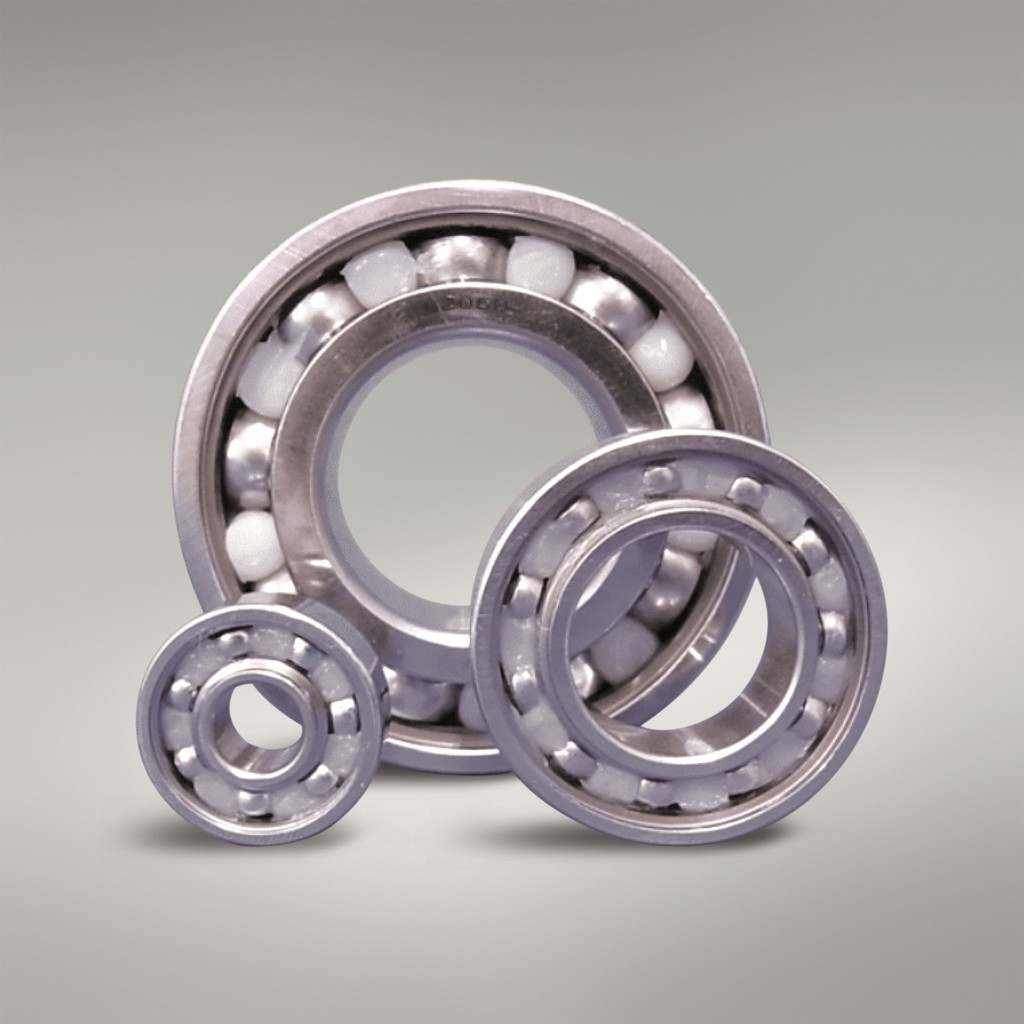 Typical applications range from food machinery such as shakers, fillers, centrifugal separators, bottling machines and conveyors, through to pharmaceutical, cosmetics and medical process devices, including pumps. Importantly, the environmentally friendly grease conforms to the highest international standards for safety regarding products that may come into accidental contact with food.
From an environmental perspective, the grease is naturally biodegradable and produces no toxic waste, making it both non-polluting and fully sustainable.
RELATED ARTICLES
No related articles listed
OTHER ARTICLES IN THIS SECTION