Home
>
smart plastics for industry 4.0 condition monitoring
smart plastics for industry 4.0 condition monitoring
10 February 2017
igus has announced new technologies to enable Industry 4.0 applications - smart plastics. This evolution of its cable, energy chain and linear bearing products embeds intelligence into its motion plastics via the addition of sensing, monitoring and communications. Customers can increase plant availability, maximise uptime and reduce costs through condition monitoring and predictive maintenance.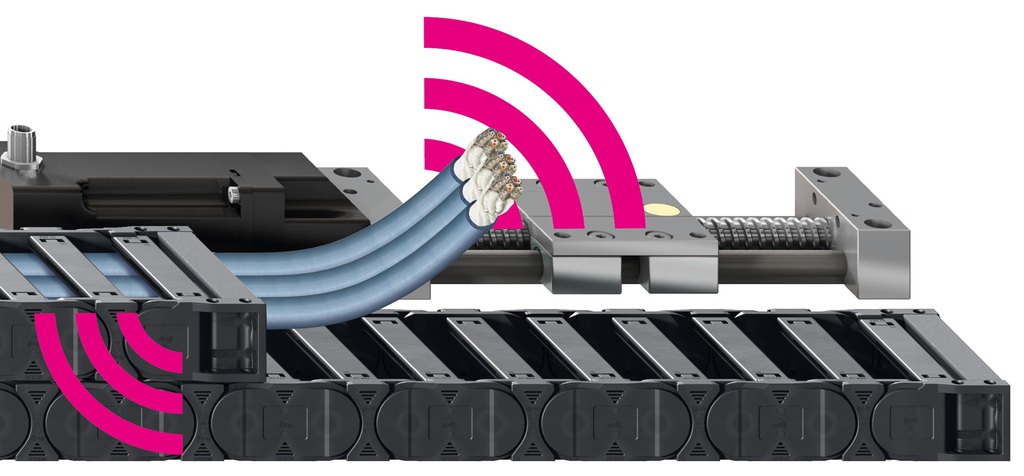 igus believes smart plastics represent the next step for motion plastics, adding intelligence and networking to enable Industry 4.0 smart factories of the future via automated condition monitoring and predictive maintenance, improving reliability and reducing costs. Intelligent cables, energy chains and linear guides constantly monitor themselves, providing performance data and early warning of critical wear. isense encompasses a range of sensing technologies and monitoring modules, while networking with the igus Communication Module (icom) provides direct integration with the customer's IT infrastructure or the igus data cloud.
Matthew Aldridge, managing director, igus, explains: "isense continuously monitors the service life of your e-chain, cable or linear guide via measurements and calculations using the parameters of your system. These measurements are referenced against aggregated test data from the igus test laboratory to reliably predict smooth functioning in real-world operation. Alerts are sent when measured values exceed thresholds, allowing timely maintenance or replacement."
Data can also be optionally shared with the igus data centre, opening up additional possibilities for customised service life calculation and optimisation of business processes, including maintenance commissioning, spare parts ordering and just-in-time delivery. In this way, electronic intelligence lowers maintenance costs even further and increases plant availability.
RELATED ARTICLES
No related articles listed
OTHER ARTICLES IN THIS SECTION