Fresh angle on bearing installation
10 February 2017
The Timken Revolvo Quick Series helps make installation of split cylindrical roller bearings easy for applications with limited access. The angled support pedestal is said to reduce installation time by up to 90% and, in some cases, only one person is needed.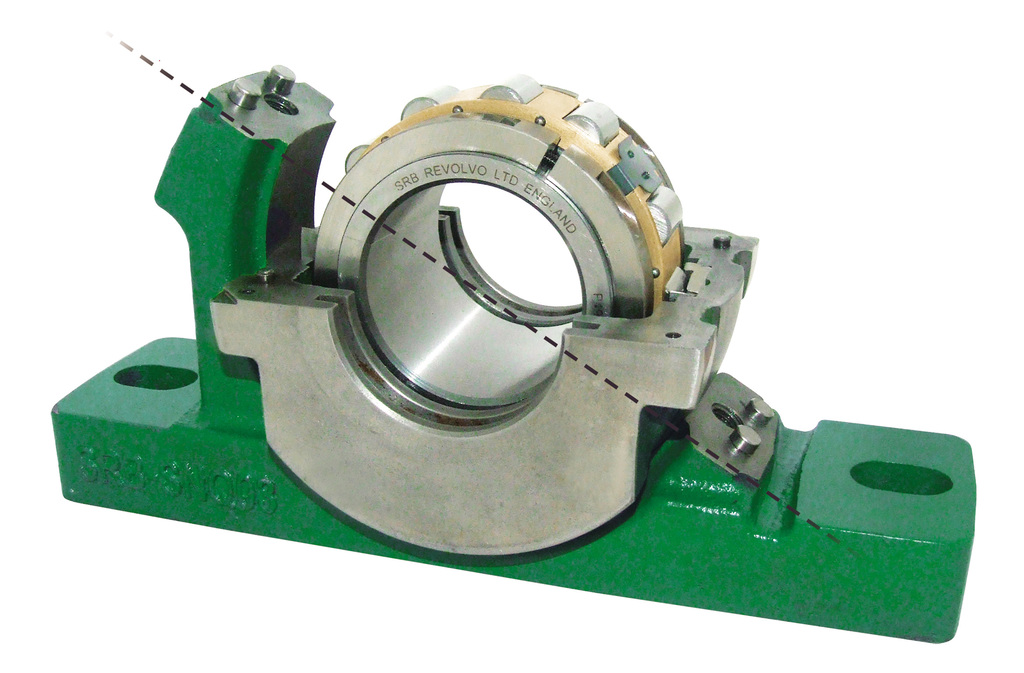 The company says plant operations throughout Europe are already benefiting from lower maintenance costs for applications like fans, conveyors, crushers, kiln drives and marine propulsion shafts.
Cory Shaw, business manager of housed units at Timken, comments: "The Quick Series changes the game when it comes to replacing bearings. The outer support is split at an angle, allowing it to be slid under the shaft during installation or replacement. This makes retrofitting mounted bearing units much faster and easier. It eliminates the time-consuming tasks of removing the drive or lifting the shaft to replace a bearing or fit a standard-design support pedestal. "
Inspection and maintenance are fast and simple with the Quick Series. The support caps and housing components are easy to remove for quick visual inspection. Seven different concentric seal designs ensure customers can find the right option to get the most from their equipment even in harsh environments.
The complete line of Revolvo split-to-the-shaft cylindrical roller bearing housed units allow the bearing to be assembled around the shaft without requiring access to the shaft ends. They are widely used by mining, power generation, food and beverage, pulp and paper, metals, cement, marine and waste-water operators to help reduce maintenance costs and increase plant profitability.
OTHER ARTICLES IN THIS SECTION