Back-pack vac
14 March 2017
For damage mitigation specialist, Action Dry Emergency Services in Essex, UK, Makita battery powered back-pack vacuums are proving invaluable in returning properties to occupational conditions.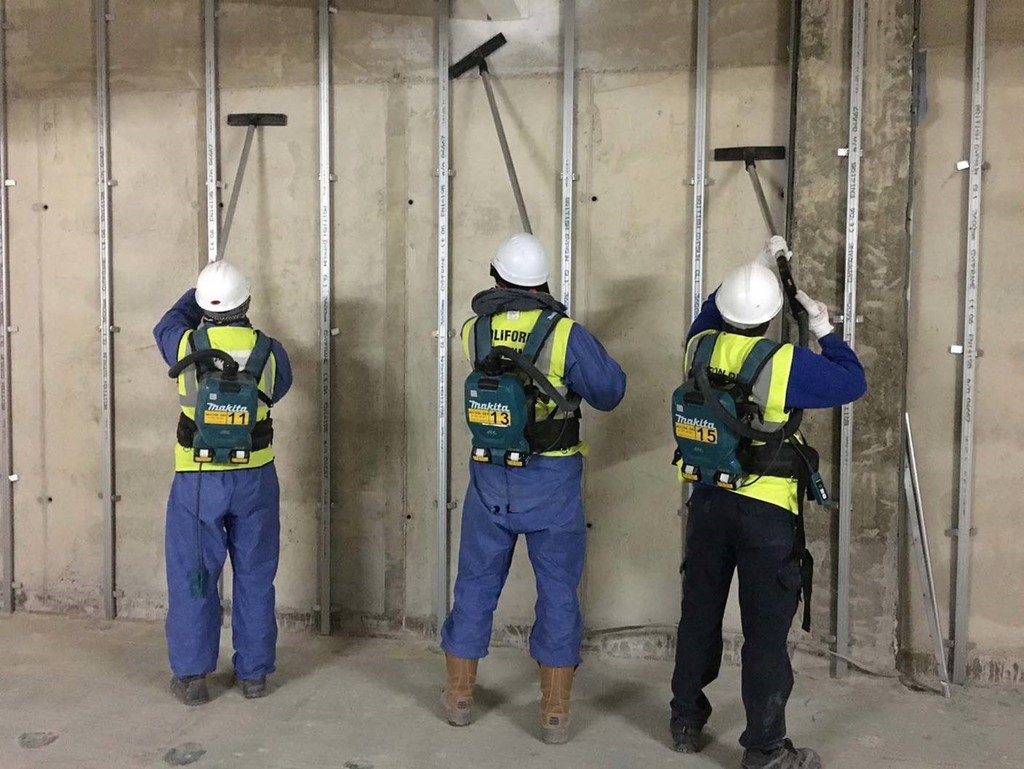 Action Dry founder and MD, Andy Habbershaw, says: "Invariably we have difficult access areas to cope with and the manoeuvrability of these lightweight vacs makes those operations much easier and allow us to work faster. We have a wide range of large floor mounted machines, and have previously had a fleet of back-pack vacs, but they have been mains powered so we are dependent on power lines, or generators, which is totally inconvenient and in many cases unworkable.
"For light duty cleansing, such as fire dust and residual mould, the cordless vacs are really important for these difficult areas. We have found that we can use 3m extender pipes to reach office ceilings which saves time and effort on tower installation and access. These Makita vacs are working very well and provide excellent run time. We have two sets of Makita Lithium-ion batteries for each vac and keep one set on charge for continuous productivity."
Makita's extensive knowledge of air flow and vacuum science, coupled with the proven Lithium-Ion battery platform, is integral in the new twin 18v Back-pack vacuum cleaner, which can be used with 3.0 Ah, 4.0 Ah and 5.0 Ah Makita batteries with respectively 22, 36 and 45 minute rapid recharging periods.
On the Makita DVC260 Back-pack vacuum cleaner, the two 18v Li-Ion batteries are directly housed on the machine to power the 36v DC Brushless motor which produces 45W of suction power, with a maximum airflow of 1.5m³/min, and maximum sealed suction of 7.1kPa. The HEPA filter can be easily removed for cleaning. The high/low power selection is positioned on the machine control unit and two 5.0Ah batteries give 60 minutes run time in high mode and 90 minutes in low mode, while the dust bag has a generous 2.0 litre capacity.
Weighing just 4.3kg, and supplied with a full brace harness, with waist and shoulder belts for ease and comfort, this quiet-running back-pack vacuum has a lightweight 28mm suction hose, telescopic straight pipe with 500-850mm length adjustment and alternative nozzles. Action Dry has initially added 12 Makita Back-pack vacuums to its equipment inventory.
OTHER ARTICLES IN THIS SECTION