Home
>
Natural navigation for automated vehicles
Natural navigation for automated vehicles
05 April 2017
Toyota Material Handling has introduced a new method of navigation for automated vehicles. Quicker to set up and with simplified installation, 'natural navigation' delivers a flexible solution that is suitable for a wide range of applications.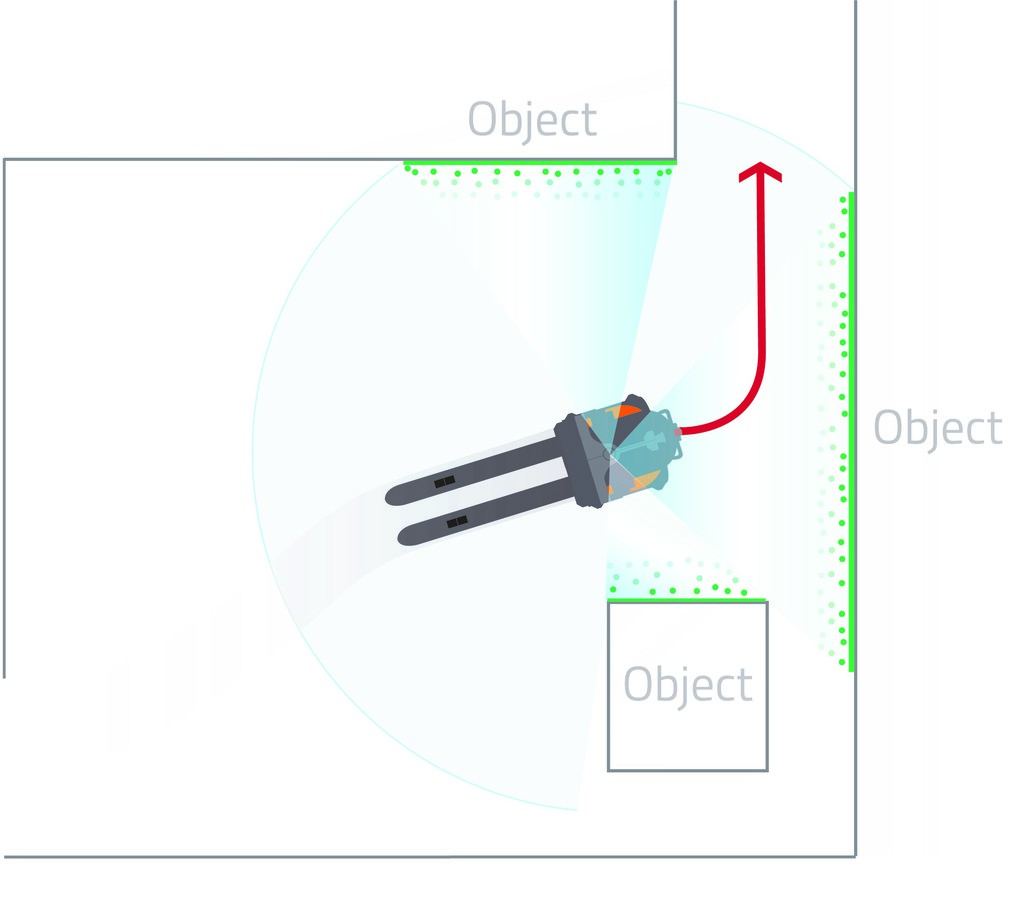 This navigation method uses recognisable reference points or landmarks within the warehouse, such as walls, racking and fixed objects, to calculate the truck's location.
'Natural navigation' is a lower-cost alternative for warehouses where the surroundings remain fairly constant. The truck can use the existing environment to navigate without the need for extra equipment such as reflectors, avoiding extra cost and installation of additional equipment. All trucks from the Autopilot range are currently equipped with reflector navigation, a navigation method in which consistent and high-contrast targets, reflectors, are added to the environment.
The navigation system can support either reflector or natural navigation, or both. In the case of dual navigation, one area of the layout may use the warehouse environment as a reference, whilst another area uses reflectors, which allows the Autopilot to switch seamlessly between natural and reflector navigation.
RELATED ARTICLES
No related articles listed
OTHER ARTICLES IN THIS SECTION