Protection for moving cables & hoses
23 March 2017
Kabelschlepp Metool's range of cable chains provides vital protection to moving cables and hoses on equipment.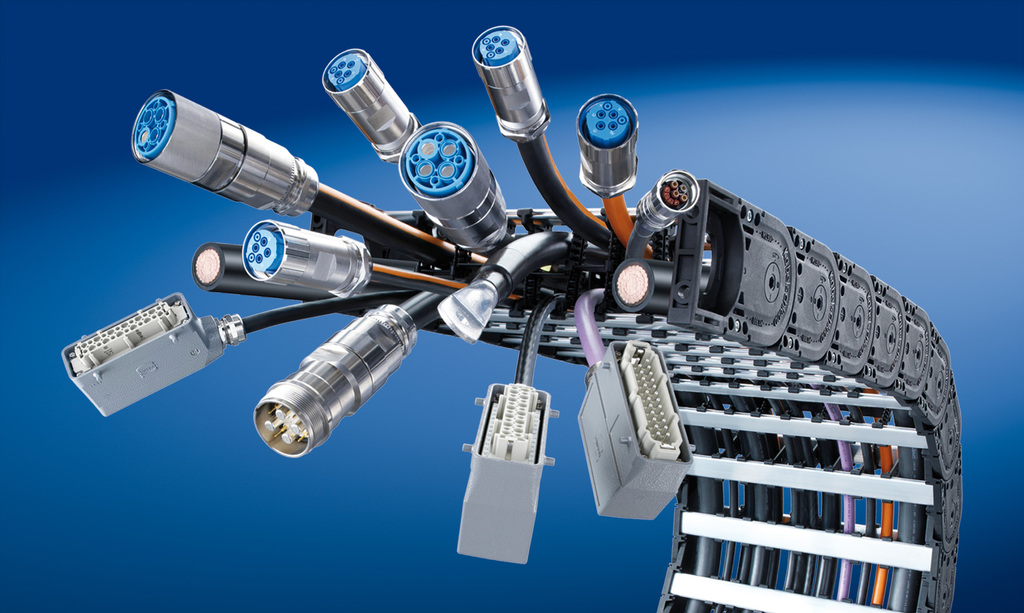 Whether steel, stainless steel, plastic or hybrid solutions with plastic chains Kabelschlepp says it can offer the optimal material quality for the respective application.
As well as being able to cover any cable carrier – (drag chain) - size and application requirement Kabelschlepp offers a comprehensive flexible cable range, specially designed for dynamic applications - TRAXLINE.
The cable series is said to cover every need in power, control, high-performance, single-conductor, data, BUS and Coax cabling, as well as common system cabling to Siemens or Indramat standards.
Meanwhile TOTALTRAX from Kabelschlepp includes cable carriers, cables and connectors – matched components, supplied ready to install and with a warranty for the entire system.
OTHER ARTICLES IN THIS SECTION