Home
>
Roof repairs made easy with Rizistal
Roof repairs made easy with Rizistal
27 March 2017
Over time felt roofs can age and will rarely stay intact. The different temperatures throughout the year can cause the roof to continuously expand and contract and the movement can cause the felt to split.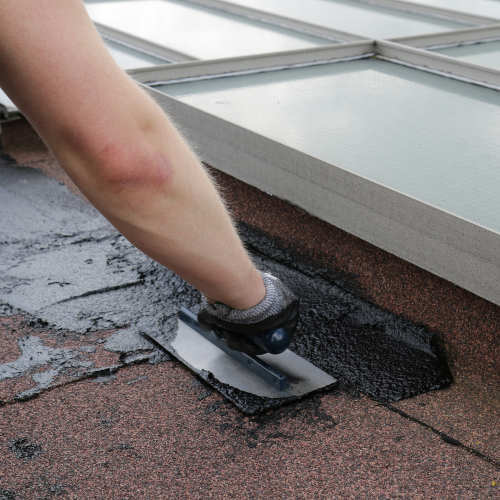 Rizistal Roof Repair Mortar is a simple solution in comparison to stripping the felt down to completely start again. The easy to apply repair mortar can be spread over existing cracks and splits as a result of a waterproof layer. Rizistal Roof Repair Mortar can be used on a variety of other materials such as concrete, asphalt, zinc and more.
In addition, Rizistal Roof Repair Mortar is extremely versatile it can also be effective to bed slates and can also be used as a sealant for gutters, spouts and drain pipes.
Rizistal UK
0161 764 4617
RELATED ARTICLES
No related articles listed
OTHER ARTICLES IN THIS SECTION