Troubleshooting software
06 April 2017
SPM Instrument has released a new version of its condition monitoring diagnostics and troubleshooting software – Condmaster Ruby 2018.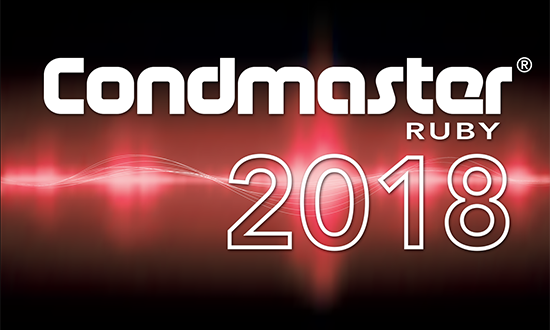 The software is designed to make it easier than ever to see and control what is going on in your monitored equipment in order to stay on top of potential maintenance issues.
A new graphical look and feel provides significant visual improvements, making it quicker to access the most commonly used functions via the new ribbon bar, and with all menu items grouped under a new system-wide menu button.
A fundamental part of Condmaster, the Graphical Overview has had a thorough facelift and further development, enabling the visualisation of plant equipment and mechanical condition in a very intuitive, top-down perspective. Extended opportunities to customise the software allows users to organize components and objects to create a personalized workflow, where relevant data can be quickly accessed and analyzed. The use of condition summaries and colour zones, indicating operating condition in green-yellow-red, provides a quick and very effective overview of machine condition at various levels, from the entire plant all the way down to individual measuring points. Drilling down from overview to detailed condition data to analyze the most complex machine problems has never been easier.
The new Condition View function is a versatile and powerful tool for presentation and further analysis. Multiple graph types (e.g. spectrums, time signals, condition trends and more) and measurement assignments – such as drive end and non-drive end measurements on a roll, or time signals from multiple axes – can be combined in a single window, thus effectively providing a comprehensive view of machine condition.
Condmaster Ruby 2018 supports Intellinova Parallel EN, the next generation of online systems. An array of new functions for this high-performance system includes the live view of global values, conditions, and unit status. Group measurement, continuous event capturing through Seamless measurement, and Idle time measurement are examples of other powerful new functions. To support communication with Intellinova Parallel EN, the new Condmaster Entity Server is introduced. Via the Condmaster Entity Server web portal, Intellinova® Parallel EN units can be managed and monitored in real time. Stand M58
OTHER ARTICLES IN THIS SECTION