Protects from dropped objects
05 April 2017
Worksite cuts and abrasions are just a few minor injuries workers can sustain on a worksite due to falling or flying objects, much serious injuries includes concussion, blindness, and even death. CableSafe's 'Dropped Objects Guard Net' can be used to protect workers from such hazards.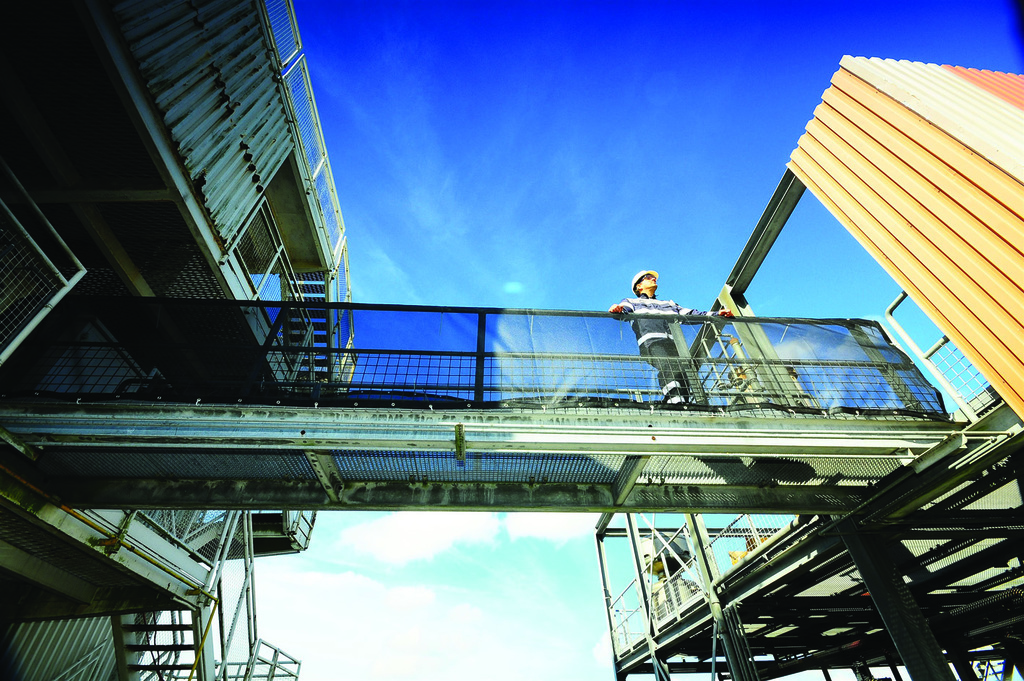 Working at height, beneath scaffolds or areas where overhead work is being performed puts workers and the public below at risk from falling (dropped) objects.
The term dropped object takes on a specific meaning, it can be:
An object that falls from a height by its own weight and gravity, or
An object that falls from a height due to contact with an energy source.
In either case, the result can be injury and harm to people, property or the environment.
According to Dropped Object Prevention Scheme (DROPS), an object that weighs less than three pounds if dropped from a height of 30 feet can be fatal. If your worksites is typically elevated, you will definitely be dealing with such dropped object hazards on a daily basis.
CableSafe's 'Dropped Objects Guard Net' is a safety guard that protects and has a seven year history of high performance usage and reliability in offshore conditions. It is suitable for use in construction, offshore industries and general industry.
The Guard Net is a cost effective drop safety tool, that is made in Germany, and protects personnel from dropped objects. The guard rail/net is made out of flame retardant coated polyester fabric with a reinforced hem provided all around, secured with lashing ratchets and has a five year life span.
Features of the Dropped Objects Guard Net include:
Instant safety for personnel on the worksite.
Cost effective
Fast and easy to install
Flame, chemical and corrosion resistant
Reusable
No hot work permit required
Durable and long life
Technical data:
Coated polyester mesh fabric
Flame retardant (DIN4102B1)
Strength: tensile 200N/50mm (ENISO1421/V1); tear 400N (DIN53363)
Temperature: -20 °C + 70 °C (EN 1876-1)
Weight: 295 g/m²
Openness factor: 35%
Air permeability: 7520 l/m²*sec
http://www.cablesafe.com/dropped-objects-and-barriers/drops-prevention/
OTHER ARTICLES IN THIS SECTION