Virtual reality safety event
20 April 2017
A virtual reality reconstruction of a safety event will allow visitors to the DuPont stand at the Health & Safety Scotland Event (SEC Glasgow, 3rd and 4th May) to experience the technical capabilities of the DuPont Tyvek 500 HV coverall.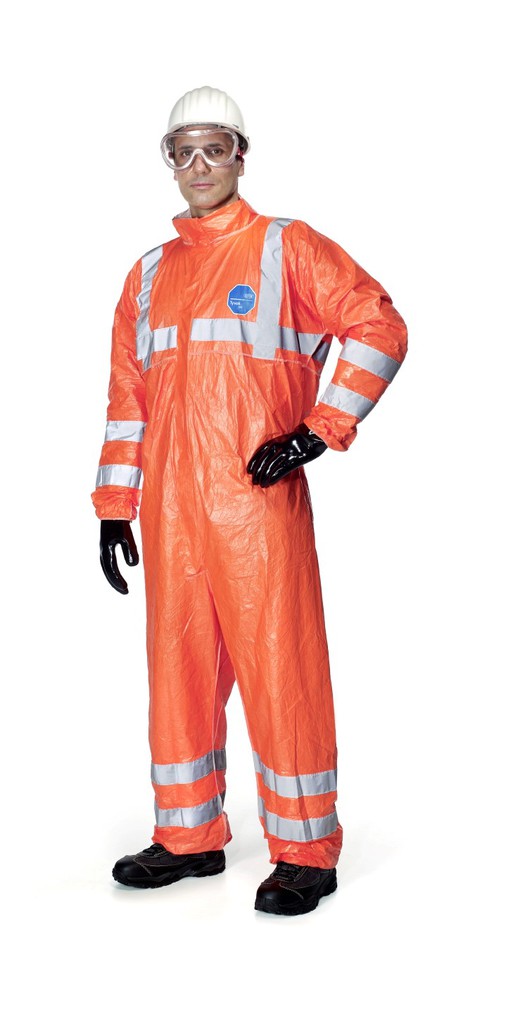 Visitors donning the virtual reality headset will be immersed in an environment that demonstrates the problems that some HV (High Visibility) clothing can create when the HV performance of the garments deteriorates through use and laundering.
The Tyvek 500 HV coverall meets the HV needs of those working in the rail, mining, road maintenance and other hazardous sectors. It is a limited-use coverall, and therefore eliminates the costs of collecting, transporting, laundering and monitoring associated with traditional reusable HV workwear.
The first role of Tyvek 500 HV is to ensure that workers are seen at all times and the coverall is compliant to the highest class of the international high visibility norm: EN ISO 20471:2013. It is also compliant with GO/RT 3279 Issue 8 for use on UK Railways.
Visitors to Stand HS59 will also be able to view the newly introduced DuPont Tychem 6000 F FaceSeal, a tight coverall that features an integral rubber seal around the hood aperture; the Tychem 6000 F coverall, which has an ergonomically designed hood for excellent compatibility with face masks, and; the Tychem F with dissipative socks - a hooded coverall that has a boot flap and integrated socks offering electrostatic dissipative performance due to the specially designed sole. Completing the new introductions is Tychem 4000 S, a general-purpose coverall that is made from soft, supple fabric for comfort and wearability.
OTHER ARTICLES IN THIS SECTION