Motorised drums receive IP66/69 rating
02 May 2017
Rulmeca now offers enhanced, dual level Ingress Protection rating IP66/69 for its 80LS, 113LS, 138LS and 165LS TS8N specification drum motors in stainless steel.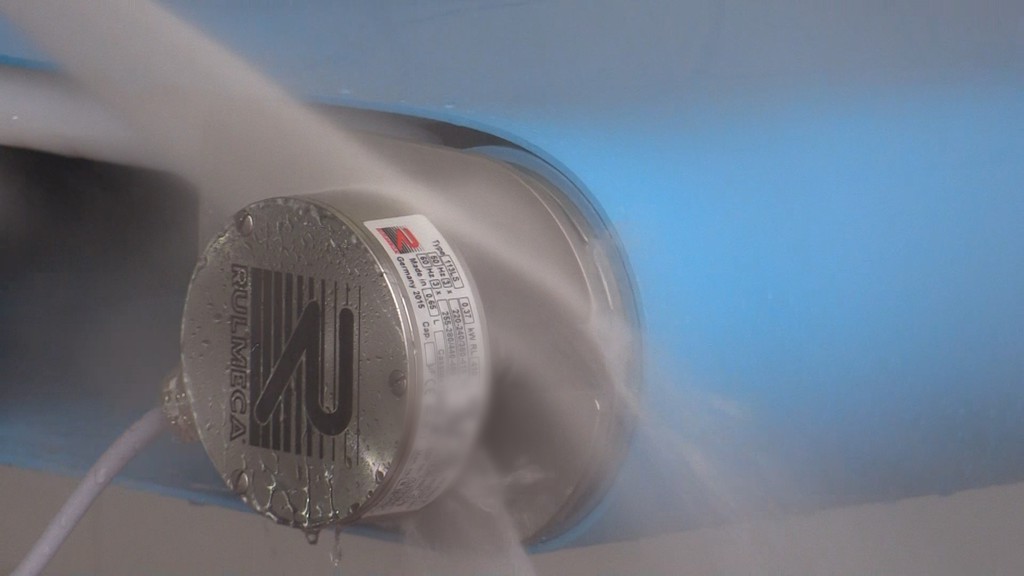 In environments requiring heavy wash-down, the combination of water, chemicals, high pressures and temperatures can result in ingress and failure of conveyor components. IP69 rating offers complete assurance that Rulmeca drum motors conform to the highest protection rating on the scale.
However, it's necessary to identify the combined rating with drum motors, since IP69 protection does not automatically include IP66 protection.
For IP66 testing, strong jets of water were sprayed at 100L/min, at 1 bar pressure, against the housing for at least 3min with no detrimental effects.
IP69 protects against extreme pressures and temperatures exerted upon the drum surface from high pressure water or steam jet cleaning. Although water volume is lower (14-16L/min) the pressure is 80/100 bar higher at shorter distances 0.1/0.15m. Water temperature at IP69 is 80°C, whereas IP66 is undertaken at normal temperature.
OTHER ARTICLES IN THIS SECTION