The importance of good connections
08 May 2017
While hard-wiring may appear to be the obvious choice for industrial connections, Turck Banner suggests you take a closer look.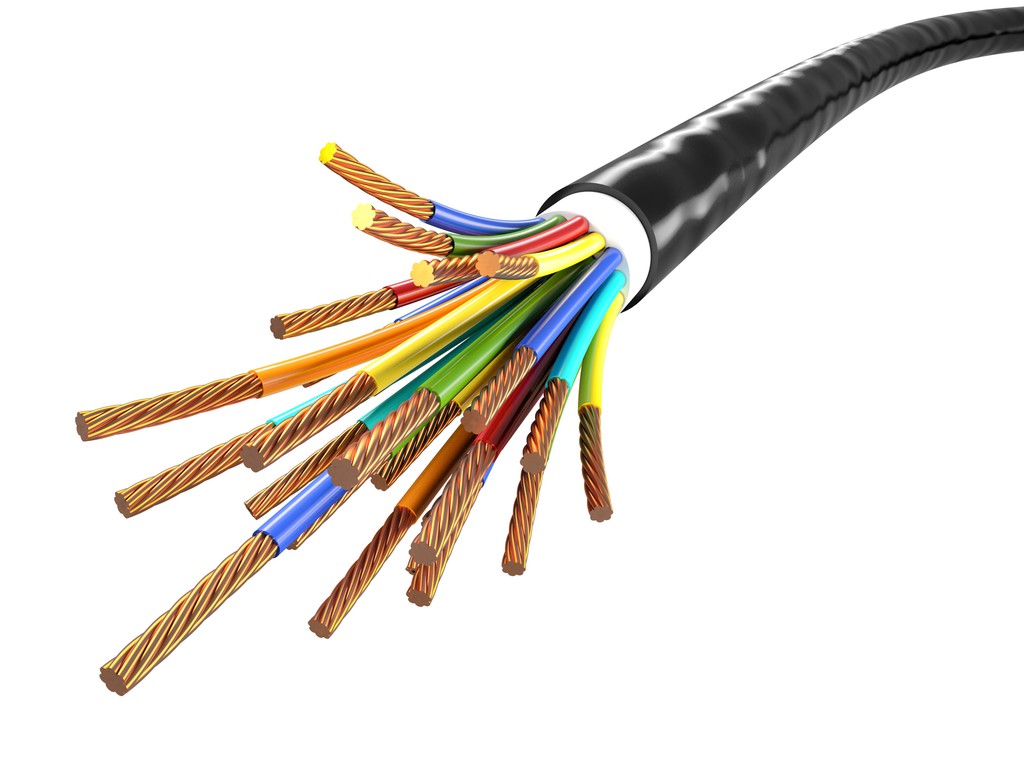 Hard-wiring in industrial applications can be summarised as any termination involving a bare wire during installation. With a multitude of on-site connections to make, the potential for faults has always been high on hard-wired systems. Conversely, quick-disconnect wiring utilises cables and cordsets terminated with a multi-pin plug or socket.
To use a simple comparison with the domestic market, if you purchased an electric kettle you could permanently wire the lead into the wall. This would be ridiculous as you would lose all the advantages of being able to quickly disconnect it, service it (fill it) relocate it to another position or easily replace it. However a kettle lead generally has a connector on either end; one end is a standardised 3-pin connector that fits into a wall socket, the other end has a different but still standardised multi-pin connector to fit the kettle. This arrangement ensures that there can be no mistakes in the wiring, allowing connection without any special skills and giving the greatest flexibility in use.
Although this is one area where the domestic market is leading the industrial market, many companies are catching up. Those involved in factory and process automation rely on cable and cord-set manufacturers to produce quality connectivity systems that are reliable, hard wearing and easy to install. The importance of cost saving on installations, via reduced labour costs has never been greater than in today's highly competitive market and much can be gained in how the system is put together. The importance of reliable cabling as a key component in modern systems cannot be underestimated.
With its long history of supplying cables, connectors and bus systems, Turck Banner has a comprehensive connectivity programme in which process wiring plays an important part. The company is able to offer systems that are easy to assemble and reliable. Turck Banner offers three types of Instrument Tray Cable – Basic ITC, ITC-ER and Armorfast. Basic ITC is a high quality premium cable that meets the flammability and temperature requirements of all leading standards. ITC-ER is crush and impact resistant and is used in exposed run situations, while Armorfast has interlocking tape armour around the cable. With this range of cables Turck Banner is able to meet industry demands in both hazardous and non-hazardous locations.
In most applications, cables are ordered in pre-determined lengths, with service loops used to take-up any slack in surplus lengths. Receptacles are often used in conjunction with a mating cord-set to breach control cabinets and distribution bulkheads. To maximise the benefits of quick-disconnect cables, relatively small remote I/O devices such as junction boxes and splitters are used to minimise labour installations and offer a 'plug and play' topology that can often be readily modified or expanded to meet any future demands of end-users. The flexibility of this type of system enables testing and calibration of devices ahead of installation and pre-assembly of individual sections which can then be taken apart for shipping then re-assembled on-site, further eliminating any unseen problems ahead of commissioning.
Turck Banner says one of the biggest advantages of quick-disconnect wiring can be seen during installation and commissioning. Installation time required for a single cable with moulded connectors is significantly less than hard-wiring the same device. Threading a connector onto a mating part is much quicker than bending conduit, cutting it to fit the installation, pulling wires and finally making connections to terminals.
Many devices, such as sensors, valves and solenoids, can be sourced pre-wired with a connector to eliminate connection time during installation. Customers simply specify the relevant Turck Banner connector when ordering from the device supplier. This results in time savings. However, in hazardous locations such as Class I, Division 2 connectors that do not require the use of a tool to disconnect are deemed 'normally arcing' and therefore not allowed in ignition-capable circuits. The simple addition of a Lokfast guard solves this problem. Lokfast guards are simple yet ingenious devices that render quick-disconnect connections not 'normally arcing' by making disconnection impossible without the use of a tool. They also include labels warning the customer to disconnect the power before removing.
In line with the company's policy of supplying total system solutions, the process wiring programme from Turck Banner is an important part of its product portfolio. In addition to project support from a team of field based engineers, the company offers application guides to assist customers in specification and selection for the most common process wiring applications. Making the right connection has never been simpler.
OTHER ARTICLES IN THIS SECTION