Home
>
Rental flexibility fits the bill
Rental flexibility fits the bill
06 June 2017
Moreton-in-Marsh-based Paxford Engineering benefits from an XYZ Machine Tools rental scheme, which operates in 12-month blocks with an initial down-payment.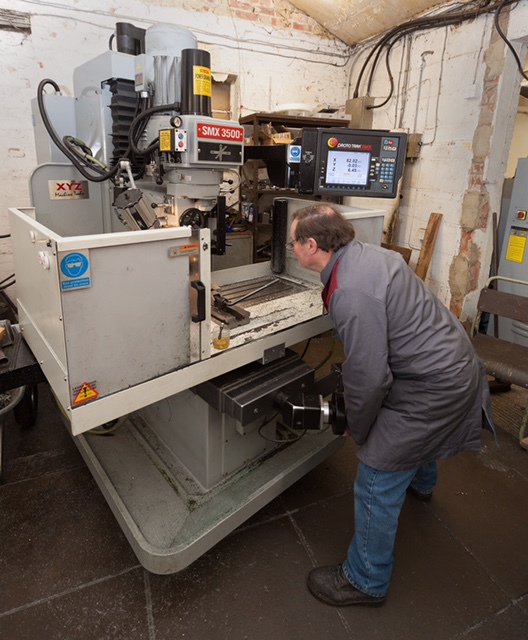 At the end of each 12-month period the user has three options: return the machine; buy it outright at a pre-agreed price; or extend the rental period for another year with a further single payment, these subsequent rentals being based on a reducing percentage of the original machine cost. At the end of the fourth year the machine can be purchased outright with a final payment or, returned to XYZ Machine Tools.
Guy Nicholls, Paxford Engineering partner, explains: "The scheme works perfectly for us as we do not have to commit to a large cash outlay and, as a general subcontractor we do not work with specific market sectors, meaning we don't know what work is coming in from one week to another, let alone from one year to the next. This is why the ability to end the XYZ rental agreement and bring in different machining capacity, at relatively short notice, works well for me and my business partner Ben Blackmore."
An example of this was the very first machine taken by Paxford Engineering, an XYZ EMX 3000 two-axis knee mill. Guy and Ben quickly realised that they had a requirement for three-axis machining, so after 12 months they gave it back and replaced it with an XYZ SMX 3500 bed mill. "The ability to give the mill back after one year with no penalty was very convenient," confirms Guy Nicholls. In a similar vein, the company's current SLX 355 ProTURN lathe, which is coming up to its first anniversary on the rental scheme, is also being considered for exchanging as Paxford Engineering's workload has changed since they brought it in to the business and additional milling capacity is now required.
The XYZ Machine Tools rental scheme is only available on its ProtoTRAK controlled machines, with Paxford Engineering having an SMX 3500 bed mill, a ProTURN SLX 355 and an XYZ 2-OP currently on the scheme, the latter being well suited to a company, such as Paxford Engineering which is also limited on available floorspace. "The rental scheme is an ideal alternative to finance, allowing us to maximise the limited free cash that we have available and giving us added flexibility in that it is an easy and straightforward process to end the agreement at the end of every 12 month period if we need to do so."
RELATED ARTICLES
No related articles listed
OTHER ARTICLES IN THIS SECTION