ATEX-certified composite impact wrenches
23 May 2017
Chicago Pneumatic's CP67 Series of Atex-certified impact wrenches is said to offer power, quality, and excellent ergonomics for those working in an ATEX explosive hazardous environment.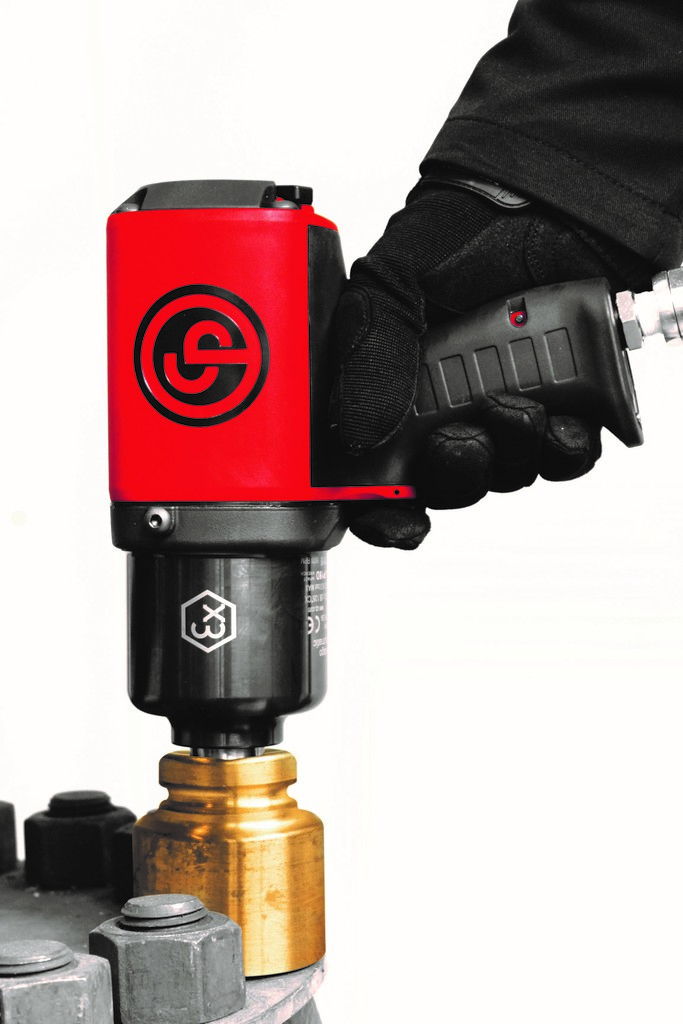 The wrenches protect against accidental ignition of flammable gases and dust in both above and below ground environments. They combine the benefits of ATEX safety with efficiency, ergonomics, and advanced design to provide a tool for use in hazardous areas.
The range consists of a ½in drive CP6748EX-P11R max torque 1085Nm, ¾in drive CP6768EX-P18D, and 1in drive CP6778EX-P18D with max torque 1750Nm. High and fast power is delivered with high torque obtained in just 10 seconds. The steel motor and clutch housing are manufactured from the highest quality plain steel to boost durability. In addition, return on investment is increased by incorporating reversible end plates and using an oil bath twin hammer clutch mechanism which provides constant lubrication to assist in the reduction of tool vibration.
Features include an easy-to-use single-handed, glove-friendly, forward/reverse switch and power regulator, friction ring retainer for rapid socket change, balanced grip and progressive teasing trigger. Compatible with Chicago Pneumatic reaction free balancers, the CP67 Series features an integrated suspension bail to reduce operator fatigue during repetitive operation.
OTHER ARTICLES IN THIS SECTION