Hygienic design for energy chains
24 May 2017
A new energy chain from igus has been developed for machines in the food and beverage processing and packaging industries. The open design of the TH3 series, which received a Red Dot Award: Product Design 2017, makes it easy to clean, while rounded corners and threadless connections prevent dead spaces where debris can build-up.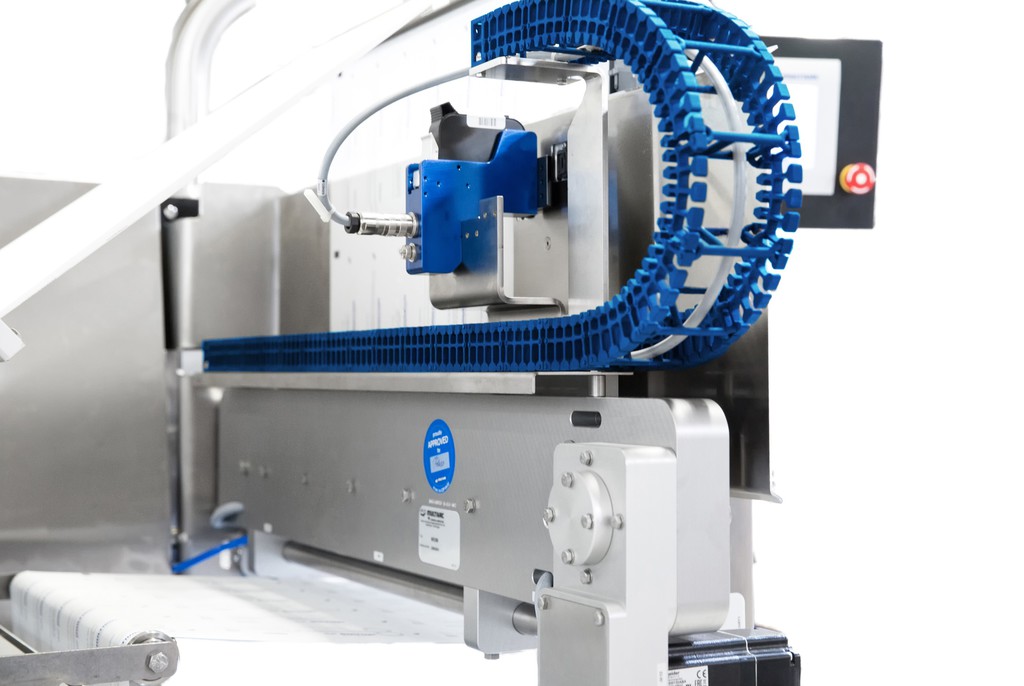 The structure of the e-chain avoids surfaces lying on top of each other; this prevents plastic on plastic abrasion and material shedding.
Justin Leonard, the-chain director, igus, explains: "Machine components for the food and beverage industry must not only be reliable in operation and avoid product contamination through lubrication-free solutions, they must also be easy-to-clean. The TH3 series is the world's first plastic e-chain developed according to 'hygienic design' guidelines."
The blue material, which is typical of plastic elements in the food industry, is FDA-compliant and highly resistant to aggressive cleaning agents and chemicals.
The TH3 e-chain is available from stock with a choice of 25.5mm (TH3.25) and 45mm (TH3.45) inner heights, and four inner widths for each of these heights. Up to five fixed interior segments are possible for both sizes; this means that cables and hoses remain separate from each other and yet still have sufficient gaps for cleaning purposes.
OTHER ARTICLES IN THIS SECTION