Home
>
All-in-one multiple measurement solution
All-in-one multiple measurement solution
29 May 2017
The new ABB CEMS analyser offers all-in-one multiple measurement solution for combustion applications.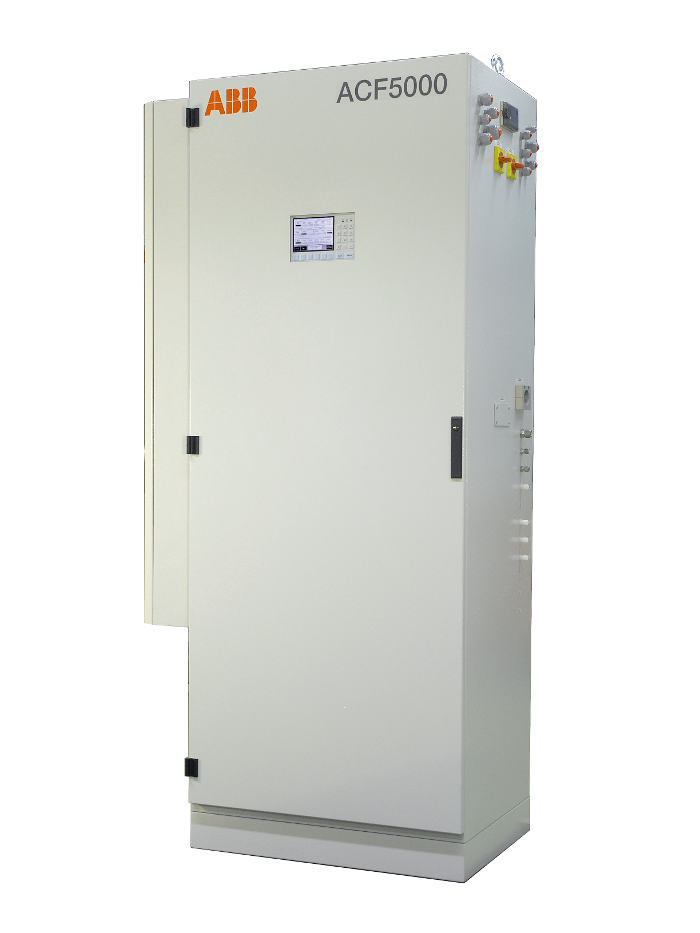 The multi-component analyser offers expanded all-in-one measurement capabilities for combustion gas stream monitoring.
ABB has extended its range of continuous emissions monitoring systems with the launch of the ACF5000 for combustion applications. Using FTIR technology, the ACF5000 enables accurate measurement of exhaust gases through the simultaneous analysis of up to 15 different gas components including SO2, CO2, CO, NH3 and VOCs.
The ACF5000 combines the advantages of an FTIR (Fourier Transform Infra-Red) spectrometer with zirconia oxygen measurement and optional flame ionisation (FID) technology. The high resolution FTIR spectrometer performs sensitive and stable measurement of active gas molecules, ensuring highly accurate quantification of gas components. Where the FID module is included, the ACF5000 can also be used to measure unburned hydrocarbons at ppm levels to help improve combustion efficiency.
The ACF5000's proven hot / wet extractive measurement technology removes the need for sample dilution, enabling it to provide accurate measurement of oxygen levels of up to 25 percent of the sample volume.
Further accuracy can also be achieved by using an optional blow-back unit, which enables uninterrupted measurements in high dust applications.
Completely self-contained, the ACF5000 offers a turnkey combustion process monitoring solution suitable for municipal, industrial and hazardous waste incineration and power plants using coal, oil or waste. The system offers a small footprint, opening up new possibilities for installation in confined spaces. This is achieved by the use of a single sample inlet for all sample gases, together with a stream switching function that allows for monitoring of two streams sequentially.
The ACF5000 has been designed to minimise operating and maintenance costs. Its modular design enables it to be easily upgraded to meet changing requirements when adding extra equipment such as the optional FID module.
Additional features include an in-built validation unit, which uses internal references to enable cost effective monitoring and validation of the FTIR spectrometer. Films and gas cells for all FTIR components are used as a surrogate for test gases, eliminating the expense associated with using test gas cylinders. By enabling on-going system validations, the validation unit satisfies BS EN 14181 QAL3 requirements for maintaining and demonstrating the performance of CEM systems during normal operation.
Further operational savings are achieved by the inclusion of a maintenance-free injector pump for passing gas samples through the system.
Expanding the ACF5000 to handle additional gas measurements is also simple. Where extra IR-components need to be added, the ACF5000 can be readily upgraded on-site with new software, minimising disruption.
For added security, the ACF5000 enables operators to remotely monitor the system from an external PC or control system, with diagnostics, configuration and maintenance data, including QAL 3 quality data, automatically being relayed via Ethernet, Profibus or Modbus.
The ACF5000 is certified to relevant leading standards, including EN 14181 QAL1, QAL2 and QAL3 and is MCERTS certified for use in process plants for applications including DeNOx and DeSOx plant optimization and HCL scrubber monitoring.
ABB has been a pioneer in FTIR CEMS systems since 1993 and has over 20 years' experience in the design, manufacture and supply of FTIR spectrometers for process gas analysis applications.
For more information about the ACF5000, email enquiries.mp.uk@gb.abb.com or call 0870 600 6122 ref. 'ACF5000'.
ABB's Measurement & Analytics business unit (www.abb.com/measurement) is among the world's leading manufacturers and suppliers of instrumentation and analysers. With thousands of experts around the world and high-performance technology, ABB's team is dedicated to making measurement easy for its customers.
RELATED ARTICLES
No related articles listed
OTHER ARTICLES IN THIS SECTION