Five-axis offering well received at open days
13 July 2017
Over a series of four open days, XYZ Machine Tools introduced its new five-axis machining centre and reports unanimous approval of the UMC-5X – The Challenger.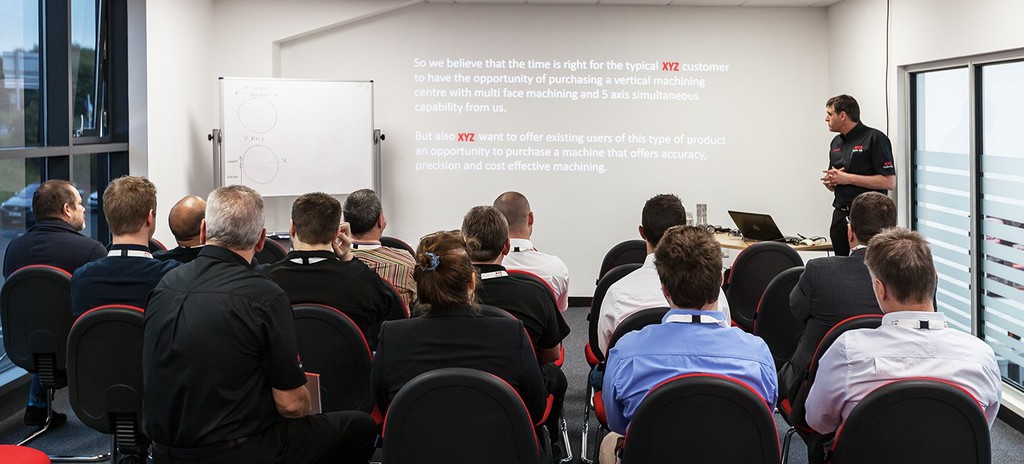 This gantry-style, full simultaneous five-axis, machine is said to deliver exceptional performance that would be expected from machines costing considerably more than the UMC-5X. Over the four days XYZ played host to 140 visitors from 75 companies, with two of the days being dedicated to those customers who had approached XYZ directly for a pre-launch preview of the machine.
"The response to these events has been extremely encouraging, and the positive feedback that we have received confirms that we have taken the correct decision to target the higher end of the five-axis market, in terms of machine technology, with the UMC-5X. Over and above the interest in the five-axis machine, the response to the open days has been fantastic, especially the final day at Nuneaton, and without doubt they have been the best events we have ever held, with 31 machines sold, valued at just over £1 million, excluding UMC-5X sales. " says Nigel Atherton, MD, XYZ Machine Tools.
XYZ says typical comments from the days included:
"The quality of the machine backs up the decision of XYZ to enter into the five-axis market at a higher level than a base machine; they have come in with some technical advancements that gives them the edge over their competitors. The bed design works well from a loading point of view and also the design of the bed is impressive, being held by two large bearing blocks that do not get in the way. These are just a couple of the reasons that I was so impressed with the machine." OEM manufacturer of domestic appliances.
"We were pleasantly surprised by the high level of technology featured in the UMC-5X, and as an existing user of XYZ and the ProtoTRAK control, this new machine moves XYZ into a whole new league in terms of capability and technology." Oil and gas sector sub-contractor
"The five-axis presentation by XYZ on the benefits of its UMC-5X machine was brilliant and contained lots of detail, which for a newcomer to five-axis machining was very helpful. The machine itself appears to have cornered the market in terms of technology:price ratio." Motorsport and aerospace specialist manufacturer
OTHER ARTICLES IN THIS SECTION