Home
>
High pressure coolant hose line
High pressure coolant hose line
11 August 2017
Floyd has extended its range of high pressure adjustable and lockable coolant hoses and nozzles with the arrival of the new Type-0, 3.18mm (1/8in) diameter series.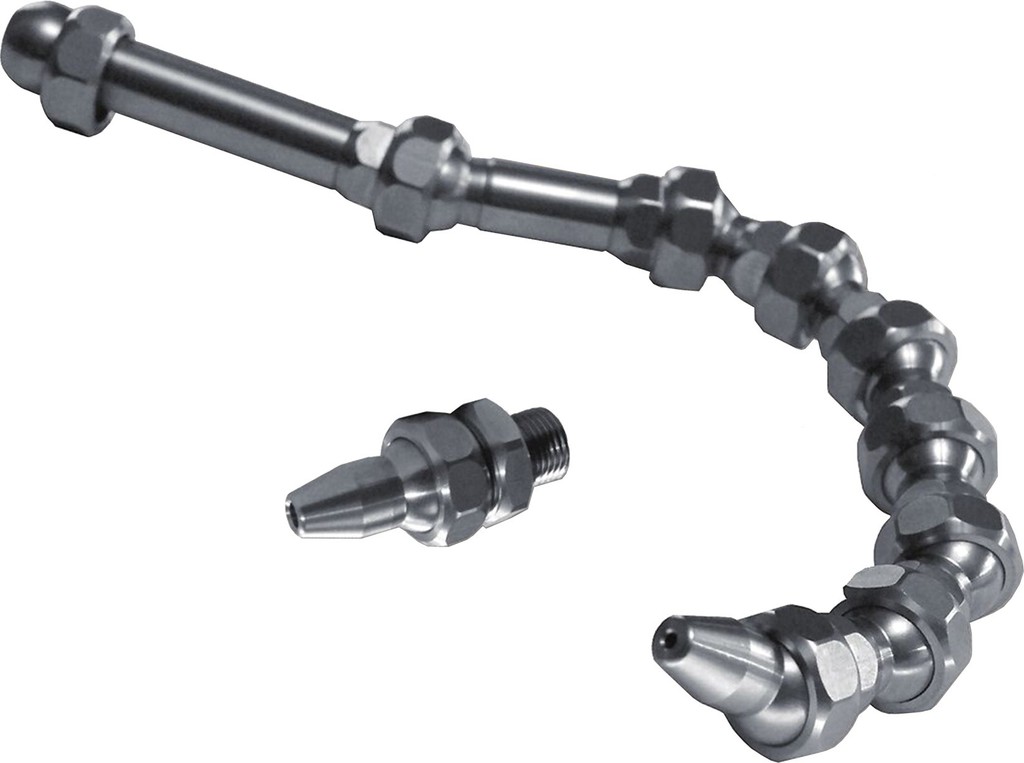 The Type-0 3.18mm hoses are suitable for intricate machining processes on sliding head turning centres and machine tools with limited work envelopes.
The jointed hose is made of stainless steel; the corrosion resistant parts of the HIRT-Line hoses are precision engineered and resistant to heat and chemicals. The user-friendly hoses can be easily screwed together by hand and they can be lengthened and shortened to meet the needs of the end user. The completely adaptable system is robust and rigid; no level of coolant pressure or machine vibration will change the position of the hoses.
The HIRT-Line hoses are pressure resistant to 100bar and the universal adaption enables them to be used on lathes, machining centres, grinding centres and complex manufacturing systems whether it is for the delivery of fluid or air to the target area.
RELATED ARTICLES
No related articles listed
OTHER ARTICLES IN THIS SECTION