Modular power quality meter
09 August 2017
Joining Carlo Gavazzi's energy management range, the WM20 smart modular power analyser offers faster communications for building automation networks using Modbus, BACnet over RS 485 or TCP/IP and Profibus, along with functions such as load monitoring measurement and alarm management – all in a compact plug-and–play modular format that streamlines installation and simplifies inventory management.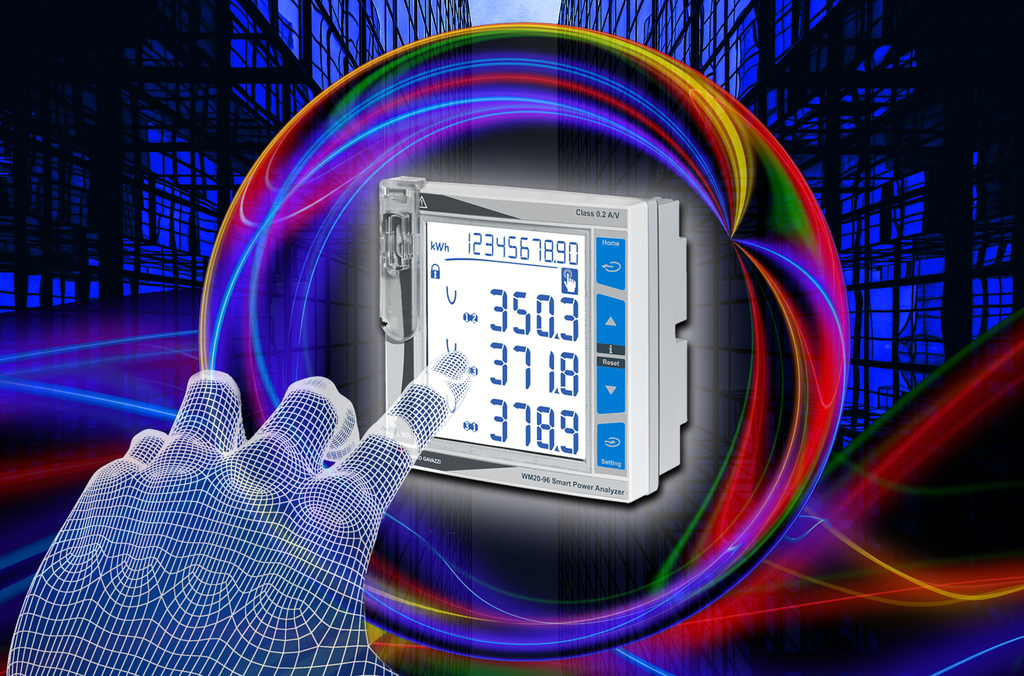 Made up of three components, the base unit provides a wide backlit LCD and touch-panel to program auto-scroll of measurements display and configure parameter values and manages two virtual alarms and two accessory modules, one using digital outputs and the other for communication.
The digital output module with static or relay outputs can be associated with alarms or transmit pulses proportional to energy consumption; the communication module allows you to configure the analyser and transmit data using a different communication protocol.
Applications run from cost allocation and control, through complex cost and power analysis of both the conventional energy market and building and industrial automation.
The WM20 offers high accuracy for energy metering together with 10 digits for total energy counting of active and reactive imported and exported energy ensuring efficient performance for medium and high voltage applications.
Touch panel technology is said to give advantages over traditional push-buttons for selecting and viewing and calculating measurements from electrical variable and THD for current and (up to the 32nd harmonic), active and reactive energy and load operating hours.
As with other Carlo Gavazzi energy meters and analysers, the WM20 carries CE marking and UL certifications
OTHER ARTICLES IN THIS SECTION