Electrostatic spray guns
14 September 2017
There are two new additions to Ransburg's RansFlex cordless manual electrostatic spray gun range.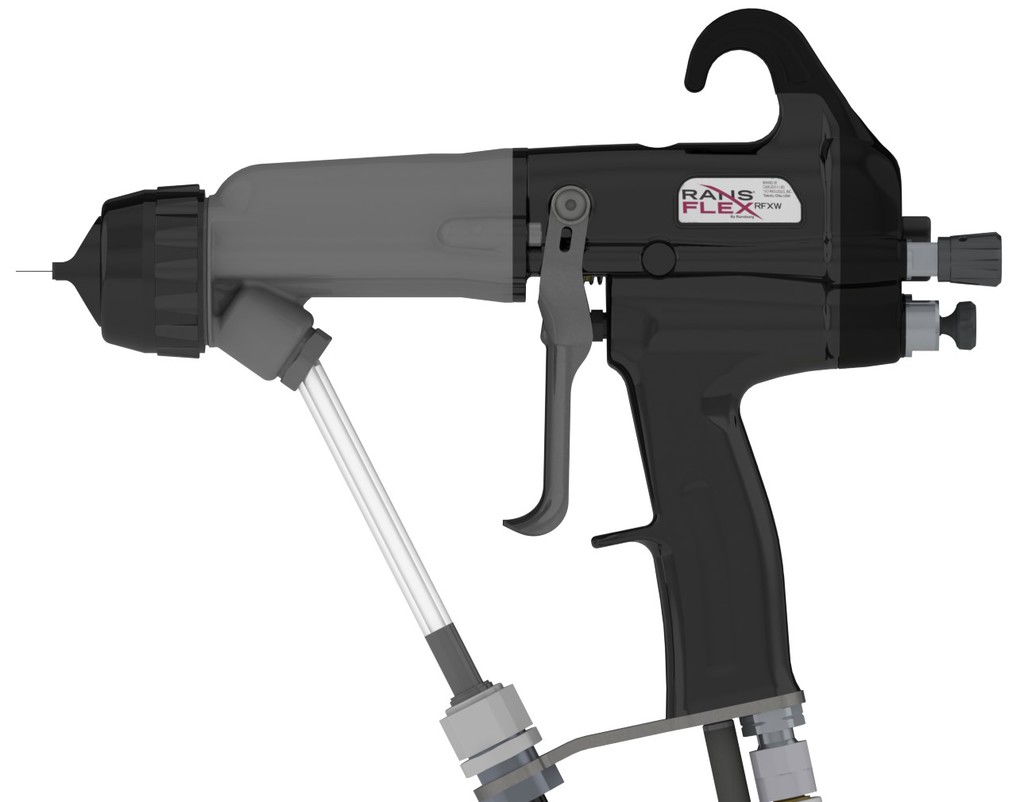 The new RansFlex Direct Charge Waterborne is designed for compatibility with waterborne materials, while the RansFlex Quick Fan Adjust electrostatic spray gun features the new quick trigger technology that allows the gun to go from a full spray to a round spray at the touch of a button.
The spray guns have been engineered to use air cap atomisation technology from DeVilbiss. This, coupled with Ransburg's electrostatic power, provides superior atomisation, transfer efficiency and performance – backed by a 5-year limited warranty.
An advanced internal turbine with a patented design is enclosed within the guns body. This new design provides an extra level of protection across the whole RansFlex range. This feature prevents turbine contamination and gives a more durable, harder wearing product. The ergonomic design and lightweight construction materials provide a balanced feel in the hand for reduced operator fatigue.
Features include:
• Lightweight applicator which provides operator comfort and easy maneuverability
• Ergonomic handle design that eliminates operator fatigue.
• Protected strategic components - divorced turbine air supply cartridge, sealed nozzle/atomization passages and strategic turbine location.
• Simultanious fan and atomisation pressure-adjustment with tool adjustable compensation valve.
• ATEX / FM tested and approved.
Carlisle Fluid Technologies has further information.
OTHER ARTICLES IN THIS SECTION