Safety partnership announced
18 October 2017
Following the announcement in October 2016 that the uvex safety group had acquired a substantial interest in HexArmor enabling its re-entry into the North American safety market, uvex and HexArmor are pleased to announce their partnership in the United Kingdom. UVEX Safety (UK) will now stock, sell and market HexArmor safety products, adding high level cut, puncture, impact and abrasion resistant hand protection to its existing range.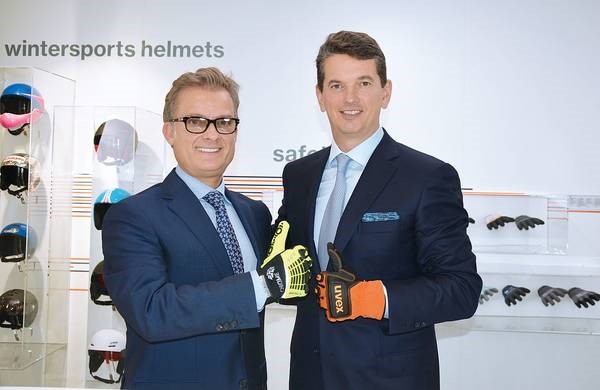 "We're extremely excited to have the opportunity to offer industry-leading technology in cut, puncture and needlestick protection to our customers," said John Gill, managing director of UVEX SAFETY (UK). "HexArmor has an excellent reputation in the North American PPE industry for leadership in innovative technology so being able to integrate and combine their expertise within the diverse uvex PPE portfolio increases our capability to provide measurably different solutions which keep people safe at work."
HexArmor's signature SuperFabric brand material can be found inside many of its products. SuperFabric combines dexterity with high level cut protection. In addition, HexArmor has pushed the boundaries of needlestick protection, abrasion resistance and impact protection.
"Having the opportunity to partner with UVEX in the UK and expand our technology to this market is a huge step towards furthering our mission of sending all workers home safe, every day," explained Steve VanErmen, president of HexArmor. "With uvex's prestigious position in the UK safety industry, we're excited to align our missions and resources together to offer a complete line of safety solutions for customers."
OTHER ARTICLES IN THIS SECTION