Intelligent airflow measurement
19 October 2017
Rotronic has introduced a new smart air velocity handheld device for making fast spot checks in HVAC systems. The AFP1 measuring instrument is lightweight, comfortable to use and has an extendable telescopic probe.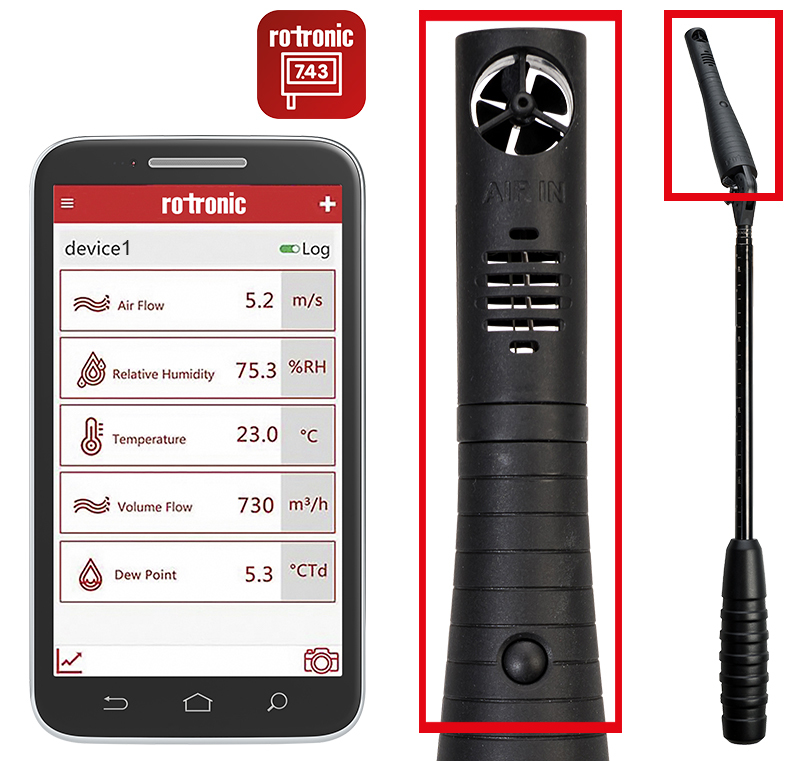 It is operated using Bluetooth communication with the free of charge Rotronic smartphone app (Apple store (IOS) and Play Store (Android) to clearly display, record and share air velocity, humidity and temperature data.
The device allows easy data logging every second via iOS or Android app and conveniently capture an image of specific data points. Ranges are 0.5 - 20m/s, -20 - 60°C and 0 - 100%rh. Other features include numeric or graphical chart display, direct volume airflow calculation and configurable alarms, convenient data export by email for evaluation on a PC. A protective soft case is included.
A technical data sheet is available on the Rotronic website: rotronic.co.uk
OTHER ARTICLES IN THIS SECTION