Filaments for 3D printing
14 September 2017
igus has expanded its range of wear-resistant tribo-filaments for 3D printing with the chemical-resistant iglidur C210. The company now offers a total of six different materials that are suitable for printing using the fused deposition modelling (FDM) method. Prototypes and small batches for even more applications – for example in contact with aggressive cleaning agents – can be implemented with this new solution.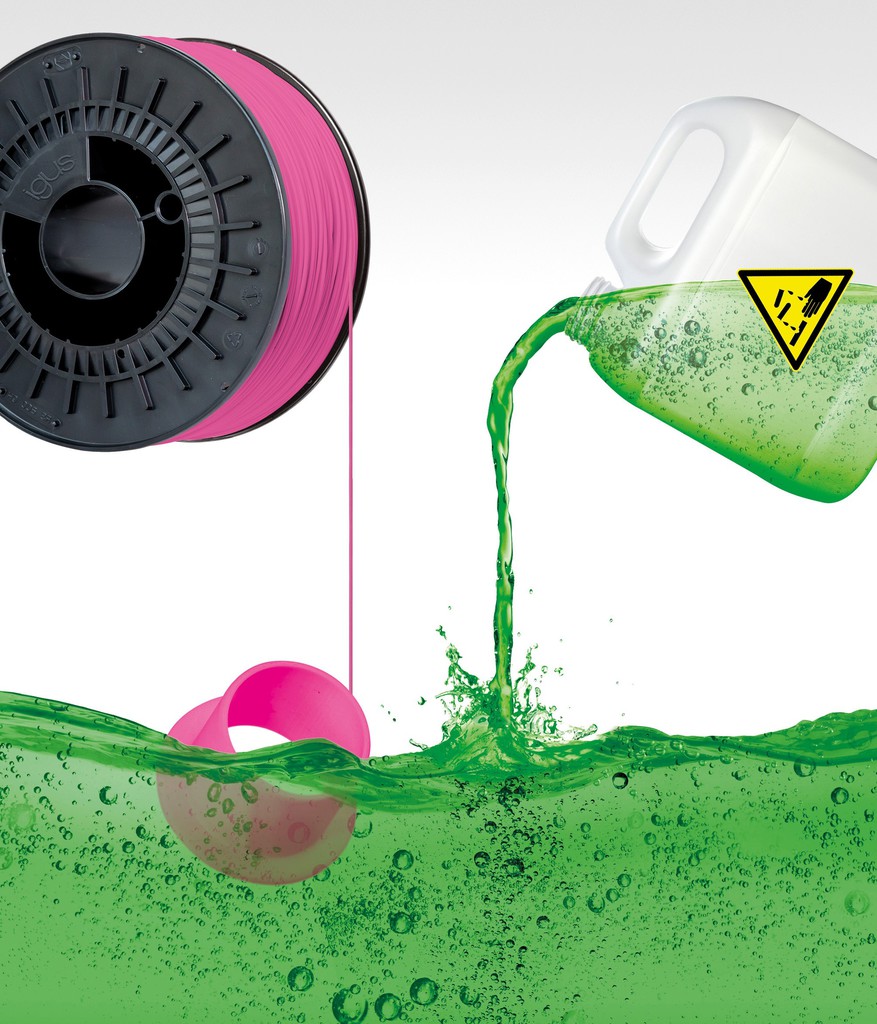 Successful additive manufacturing requires precise 3D printers and high-performance materials. The latter must comply with the special requirements of melting and shrinkage processes in 3D printing and in doing so, must not lose their characteristic material properties. igus tribo-filaments are designed for friction and wear – components printed from these materials are said to be up to 50 times more wear resistant than standard plastics used for 3D printing.
The new iglidur C210 tribo-filament is extremely resistant to chemicals, withstanding a large number of acids and solvents, including hydrogen peroxide, which is frequently used as a bleach and disinfectant. Characterised by high wear resistance, parts printed in this material are also resilient to high temperatures. The material can withstand application temperatures to 180°C in the short term and to 100°C in the long term.
The tribo-filament is available with a diameter of 1.75 or 3mm and can therefore be used in commercial 3D printers for the FDM process. iglidur C210 is suitable for a range of industries and applications, especially for hygienically sensitive areas such as in the pharmaceutical and food industry, where components often come into contact with aggressive cleaning agents.
iglidur C210 is available as a filament material, or alternatively as a finished, ready-to-install printed component using the igus 3D printing service: www.igus.co.uk/3Dprint In three simple steps, prototypes or special parts for small batch production can be produced easily, quickly and at a low cost
OTHER ARTICLES IN THIS SECTION