Home
>
Mobile robot designed for production logistics
Mobile robot designed for production logistics
05 September 2017
RARUK Automation has launched the MiR200 industrial robot.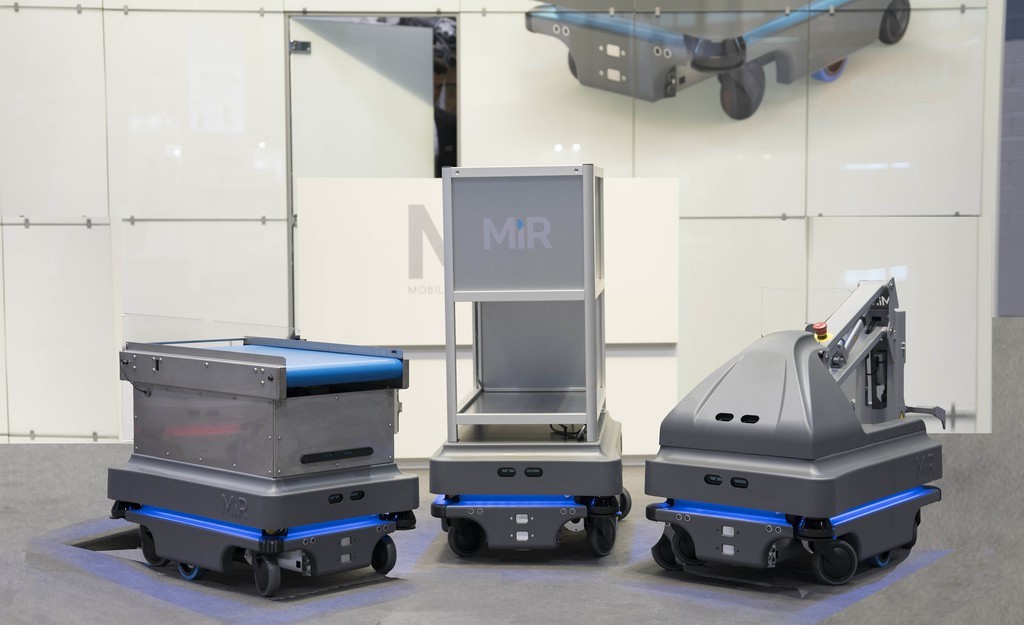 The company says the MiR200 can be used in virtually any situation where employees are spending time pushing carts or making deliveries. It is designed to remove the tedium, allowing staff to focus on higher value activities.
MiR200 autonomously transports a payload of up to 200kg and can be customised with top modules such as bins, racks, lifts, conveyors or a Universal Robot. It also has the option of a hook mechanism that provides a towing capacity of 500kg.
The model joins the MiR100 which launched last year.
Many of the MiR sales enquiries RARUK Automation has received to date have been for the MiR in combination with a Universal Robot; the six-axis collaborative robot arm also supplied by RARUK Automation. Top modules are easy and quick to change so the MiR200 can be redeployed for different tasks.
The MiR200 robot manoeuvres around people and obstacles, through doorways and in and out of lifts and complies with EN1525 safety regulations. CAD files of the factory or facility layout can be downloaded directly to the robot or it can be programmed via a web-based interface that requires no previous programming experience. The robot's route and task can then be changed using a smartphone, tablet or computer connected to the network and has a battery runtime of 10 hours or 20km.
A key benefit of the MiR system is that it requires no network of expensive and inflexible wires or sensors to guide its path so it's simple to integrate and provides a fast return on investment. The robot's built-in sensors, cameras and sophisticated software identifies its surroundings and takes the most efficient route to its destination.
RELATED ARTICLES
No related articles listed
OTHER ARTICLES IN THIS SECTION