PEEK-lined bearings
12 September 2017
A new range of high temperature, self-lubricated PEEK-lined steel or bronze backed wrapped bearings from Bowman International is designed to combine the durability and anti-corrosive properties of Polyether Ether Ketone (PEEK), with the production and cost reduction benefits of conventional wrapped steel bearings.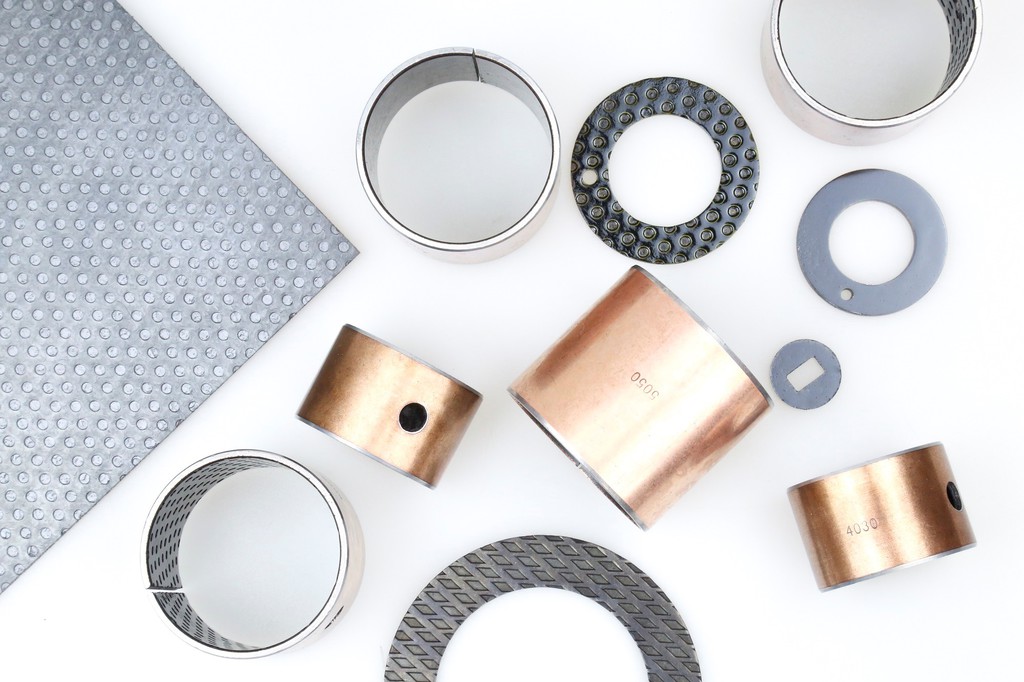 The new W/MP range delivers optimised performance in applications operating to 250°C, has low torque properties and impressive corrosion resistance.
Bowman says that by using PEEK to line steel or bronze components, rather than making solid PEEK products, it can now offer a cost-effective range of bearing solutions suitable for particularly harsh environments.
Made to order in accordance with ISO 3547 dimensions and tolerances, in both Metric and Imperial sizes, the W/MP range includes cylindrical and thrust bearings, with the option of PTFE and fillers included. Plates and bespoke parts can also be supplied.
Paul Mitchell, managing director for Bowman International, comments: "We strive to solve the componentry, plant performance and maintenance issues faced by our customers through a process of material innovation, product development and cost-efficient manufacturing and distribution techniques.
"Our new high temperature, self-lubricated PEEK-lined bearings are a problem-solving product designed specifically with harsh applications in mind. PEEK is well known for its exceptional thermoplastic properties, and by combining its performance benefits with more economically viable materials and production methods, we can offer a win-win solution to our customers."
OTHER ARTICLES IN THIS SECTION