Power sources for automated plasma cutting
24 October 2017
ESAB's new iSeries power sources for automated plasma cutting is said to offer productivity improvements and cost savings for stainless steel fabricators.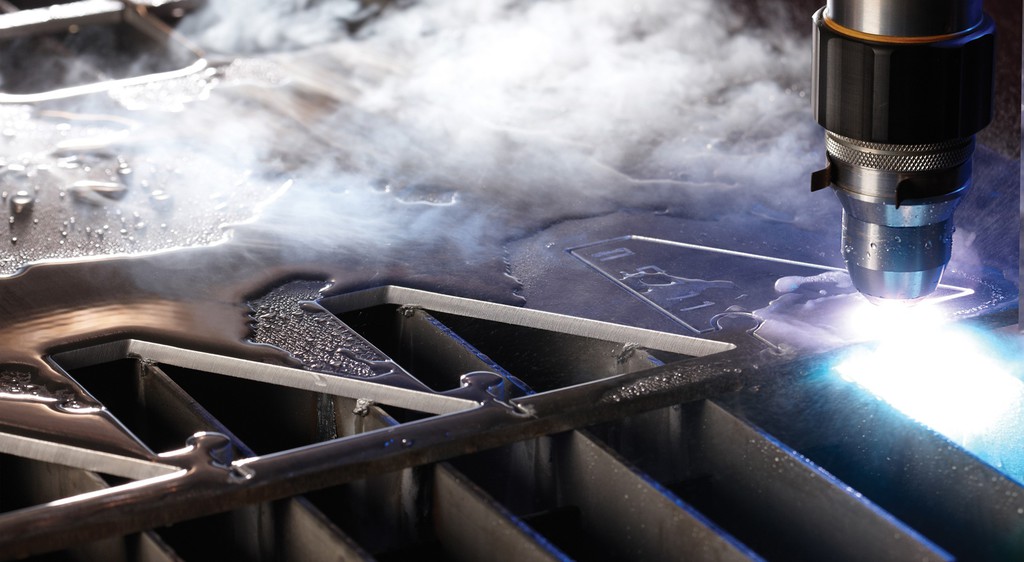 Designed as part of ESAB's integrated system of components, and equally suitable for new systems and retrofits, the iSeries is an advanced plasma power supply. With a maximum cut capability of 50mm, the iSeries plasma power sources will benefit users in the food, drink, pharmaceutical, chemical, oil and gas, processing, shipbuilding, marine, offshore, nuclear and other industries utilising stainless steel. The company believes that, in many cases, it will create new opportunities for applications previously dominated by laser and water jet cutting.
ESAB says that due to the Water Mist Secondary (WMS) process, which uses nitrogen as the plasma gas and tap water for shielding, the iSeries power sources cut up to three times faster and reduces the cost-per-cut by 20% or more compared to systems using argon-hydrogen for the plasma gas. Importantly, the higher productivity and lower cost-per-cut do not compromise cut quality.
HeavyCut technology ensures cut quality and precision performance are excellent, meaning that parts can go directly from the cutting table to welding or fabrication without the need for secondary operations. The iSeries achieves a cut quality of ISO Class 3 or better on stainless steel from gauge to 50mm thick, noticeably reducing bevel. It is also capable of piercing plate up to 50mm thick.
The iSeries is available in 100 to 400 A configurations. If customers purchase a 100, 200 or 300A model, they can subsequently upgrade it by purchasing StepUp inverter block modules that can be installed by a field engineer in less than 30 minutes. The maximum output is 400A but, even when a power source is rated at this maximum, the current output can still be turned right down to 5A for cutting thin sheet. Should an inverter block malfunction, indicated via the LED display, cutting can continue with the remaining blocks.
Dirk Ott, VP – Global Plasma Automation, states: "The iSeries automated plasma cutters work the way our customers work — intelligently. The ability to add inverter blocks means fabricators never have to worry about purchasing a system that does not have enough capacity to meet future needs."
Another way in which the iSeries saves money for customers is the XTremeLife Wear Parts for cutting at 300 and 400A. These consumables use a multiple hafnium insert as opposed to a single insert and feature a two-piece tip that runs cooler. Better cooling extends parts life and cut accuracy across the life of the tip, especially when piercing at higher amperages. In addition, the SpeedLok cartridge design results in very fast torch changes. ESAB says these combined features can lower operating cost by as much as 70% on stainless steel.
OTHER ARTICLES IN THIS SECTION