For product and materials testing
20 September 2017
Mecmesin's new OmniTest-5.0 Universal Testing Machine is suitable for both product and materials testing applications up to a capacity of 5kN.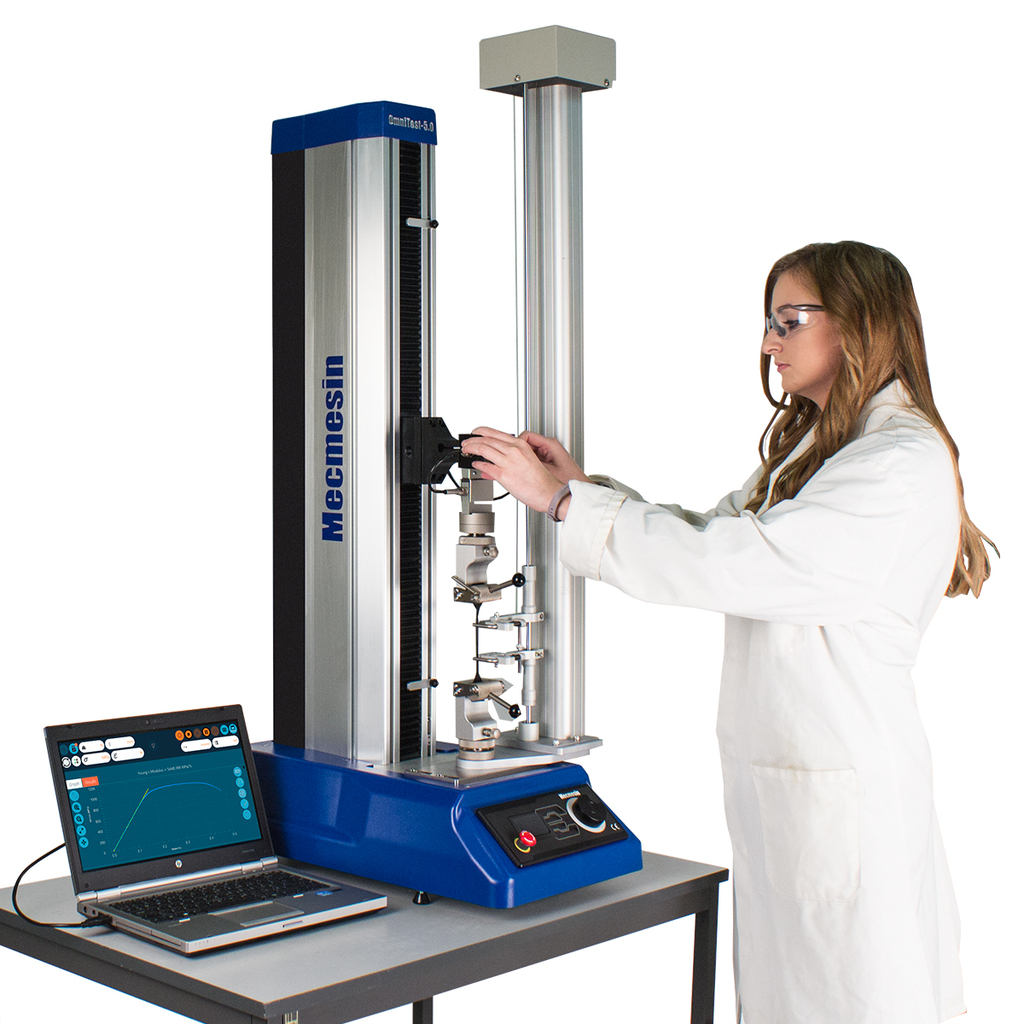 Described as flexible, reliable, and excellent value for money, the OmniTest-5.0 is supplied with Mecmesin's new VectorPro MT material analysis software, enabling testing to many internationally recognised standards. It can be supplied with or without an extensometer, depending on the customer's testing requirement.
Powerful, intuitive and touch screen friendly, Vector Pro MT has been designed for ease of use and has an intuitive drag & drop test builder, icon driven graphing tools and highly configurable reporting options.
The OmniTest-5.0 can test a wide range of materials, including metals, polymers, composites, fabrics, glass and ceramics using an extensive selection of grips and fixtures, demonstrating Mecmesin's renowned application solving capability.
Mecmesin managing director, John Page, said: "The OmniTest-5.0 + VectorPro MT delivers many of the features and functionality that we have been consistently asked for by our customers over a number of years. This new product is the first of many that will benefit from the new hardware /software technology platform we have developed and so announces a new exciting chapter for the Mecmesin Group."
OTHER ARTICLES IN THIS SECTION