Ultrasonic thickness gauge
03 October 2017
Designed for the Engineer who needs to take quick, accurate thickness measurements, the 'Cygnus 4+' is a reliable, rugged and simple to use ultrasonic thickness gauge.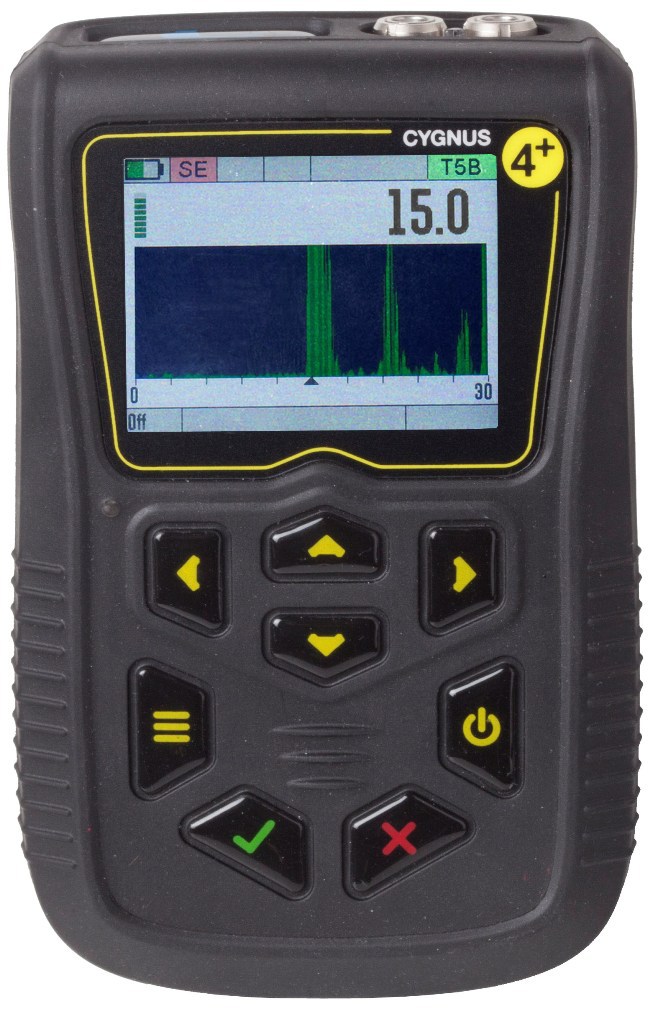 The unit tests levels of wear and corrosion on industrial machinery, factory infrastructure, boiler tubes and pressure vessels. This gauge has been rigorously tested to military specification and withstands drops from height (onto concrete), extreme vibrations and extremes of heat and cold. It is also completely environmentally sealed to IPX7 (water) and IP6X (dust).
Key features of the easy-to-use unit include: versatile measuring modes for all levels of corrosion (multiple-echo, single-echo and echo-echo modes are all contained in just one unit); an A-scan display that helps to verify true back wall readings in difficult measuring applications; sequential data logging that stores up to 500,000 readings (with their A-scans); and the Measurement Stability Indicator (MSI) which verifies stable and reliable readings.
OTHER ARTICLES IN THIS SECTION