Heatless desiccant dryers
29 September 2017
Atlas Copco has introduced two new heatless desiccant dryer ranges, the CD 25+-260+ and the CD 25-260.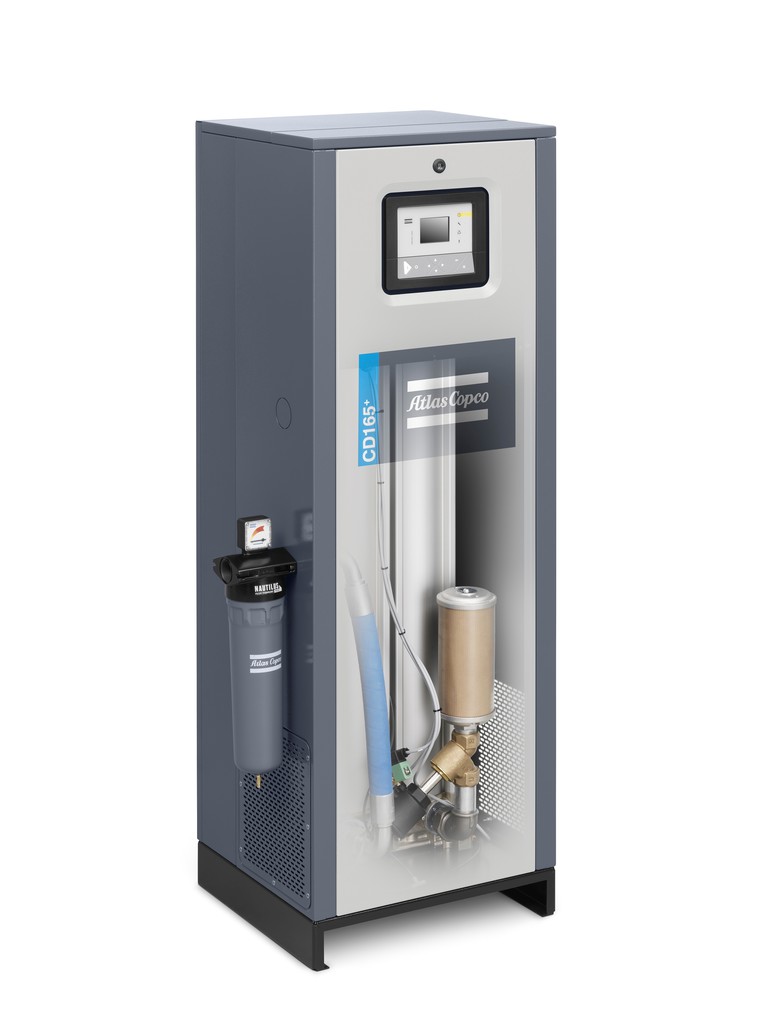 "The new CD+ and CD dryers are available now in inlet capacities ranging from 25-260L/s, and have been launched to provide our customers with maximum flexibility when it comes to selecting an energy efficient dryer for their specific needs," said Keith Barron, national sales manager at Atlas Copco.
The CD+ dryer range delivers high efficiency for applications requiring a continuous supply of compressed air. Units offer minimal purge loss and pressure drop at a constant pressure dewpoint of -20, -40 or -70°C as standard. Meanwhile, dryers in the CD 25-260 range provide a constant pressure dewpoint of -20 or -40°C.
CD+ and CD dyers are designed to perform reliably at 100% airflow. As a result, customers enjoy a constant pressure dewpoint and process, even with fluctuating air demand.
Desiccant dryers consist of two towers filled with an adsorbent material that removes moisture from the compressed air. The desiccant has a finite adsorption capacity. Therefore, while one tower is drying air, the other is dried out in a process called regeneration. Heatless desiccant dryers use compressed air for purging during regeneration. If this process is executed inefficiently, the cost of operating a heatless desiccant can be significant. For this reason, the new CD+ and CD dryers have been designed to offer a very low pressure drop – below 0.2 bar for most models – as well as an efficient regeneration process to keep operational costs low.
CD+ and CD dryers have a state-of-the-art control system with optional Dewpoint Dependent Switching (DDS). With DDS, a dewpoint sensor will delay switching towers until necessary. This cycle time extension can generate energy savings of up to 90%, which reduces the cost of operating the dryer. The controller also synchronises the dryer with the compressor, turning on/off when the compressor does.
The dryers in CD+ and CD ranges feature a new type of manifold. Its electronically-operated valve ensures dependable tower switching, even in rough conditions. Meanwhile, an intelligently designed strainer with 'swirl' technology distributes the airflow optimally and decreases uneven wear of the desiccant. This robust and reliable design contributes to the low operating costs of the dryers.
The CD 25+-260+ and CD 25-260 ranges are available now and will replace CD 25+-145+, CD 32-190 and CD 220-300 models.
OTHER ARTICLES IN THIS SECTION