Compact, high-performance energy meters
28 September 2017
Gossen Metrawatt now provides its compact, high-performance ENERGYMID energy meters in two versions designed for direct connection.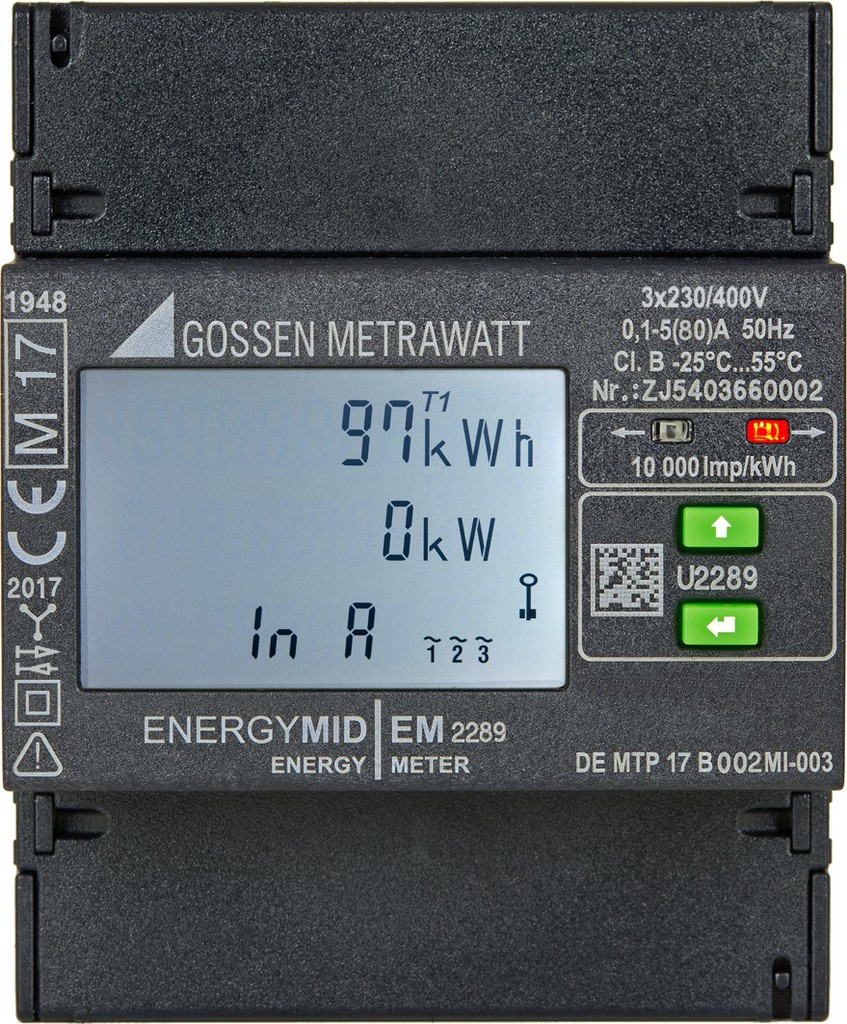 These models require no external current and voltage transformers, which saves installation space as well as expenses. The recently launched EM 2281 meter measures energy consumption directly in 2-wire AC systems with 230V voltage.
The new meter, the EM 2289, has been designed for 4-wire three-phase current with ratings up to 80A and an input voltage of 400V.
Like all devices in this new generation meter range, the two direct measuring models are pre-calibrated according to MID standards and generate power consumption records and power feed data for differentiated cost accounting. With an extensive range of functions comprising not only energy consumption, but up to 33 additional parameters depending on the selected model, the EM 2281 and EM 2289 meters can be used, for example, to measure reactive energy, apparent power, neutral conductor current, power factor, frequency and power supply, and will additionally monitor power quality through Total Harmonic Distortion (THD).
Users can choose from a range of standard or freely programmable outputs to measure value transmission via pulse. The manufacturer offers optional interfaces for M-Bus, LON, BACnet, and MODBUS RTU/TCP to facilitate flexible network integration and remote readout. With a width of merely 4 pitch units, the meters are also extremely compact. They can be mounted on 35mm DIN rails in any orientation in a cabinet. A backlit display clearly shows the selected measurement data, facilitates the monitoring of connection parameters and alerts users to phase failure, overload and installation errors by changing the display colour.
OTHER ARTICLES IN THIS SECTION