LiftEx 2017 Conference Speakers Announced
29 September 2017
Taking place at the Telford International Centre on 29th and 30th November, LiftEx comprises a trade show dedicated to overhead lifting and work at height solutions. A one-day conference on the 29th will put the spotlight on topical issues and critical challenges related to safe, efficient and legal lifting across many industries.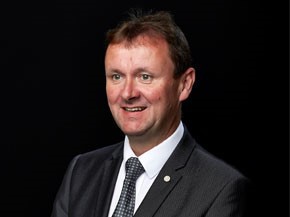 Further attractions unveiled for this year's exhibition include a hands on workshop led by technical experts from LEEA (Lifting Equipment Engineering Association) that will give visitors the chance to identify common – yet potentially dangerous - faults with lifting equipment.
Speakers signed up for 2017 include Cristiano Giavedoni, director at Blumano, a specialist in lifting and load bearing solutions for the events industry. Cristiano will outline how end users in this sector can stay on the right side of the law when integrating and using chain hoists and winches. He is joined by Barrie Mordue, director of Tensology, who will explain to delegates how and why magnetic testing of wire rope is set to play a wider role in lifting equipment examinations. Richard Halsted, membership engagement director north at EEF, the manufacturers' organisation, looks beyond the lifting industry, discussing the latest trends in UK manufacturing and the importance of building a new, post-Brexit relationship with Europe.
Running alongside the conference is a free admission, two-day trade show that brings together around 100 leading suppliers. Combining live equipment displays with expert face-to-face advice, the LiftEx exhibition offers a unique opportunity for end users to catch up with all the latest product and service developments in just a couple of hours. In addition to the fault-finding workshop, visitors can also take their seats for Innovation Fast Pitch, where suppliers deliver a series of rapid-fire presentations on their most exciting new products, services and applications.
"For overhead lifting and work at height end users, LiftEx represents a unique opportunity to keep up to speed," said Christine Littlewood, marketing manager for LEEA.
LiftEx 2017 conference places can now be booked online at www.liftex.org, along with free online registration for the exhibition.
OTHER ARTICLES IN THIS SECTION