Energy saving guide for injection moulders
28 September 2017
ExxonMobil has launched its 'Energy Saving Guide for Injection Moulding Companies', in partnership with research consultancy, Applied Market Information. Developed by industry expert, Dr Robin Kent, the free handbook contains practical guidance and insights to help plastics processors cut their energy consumption.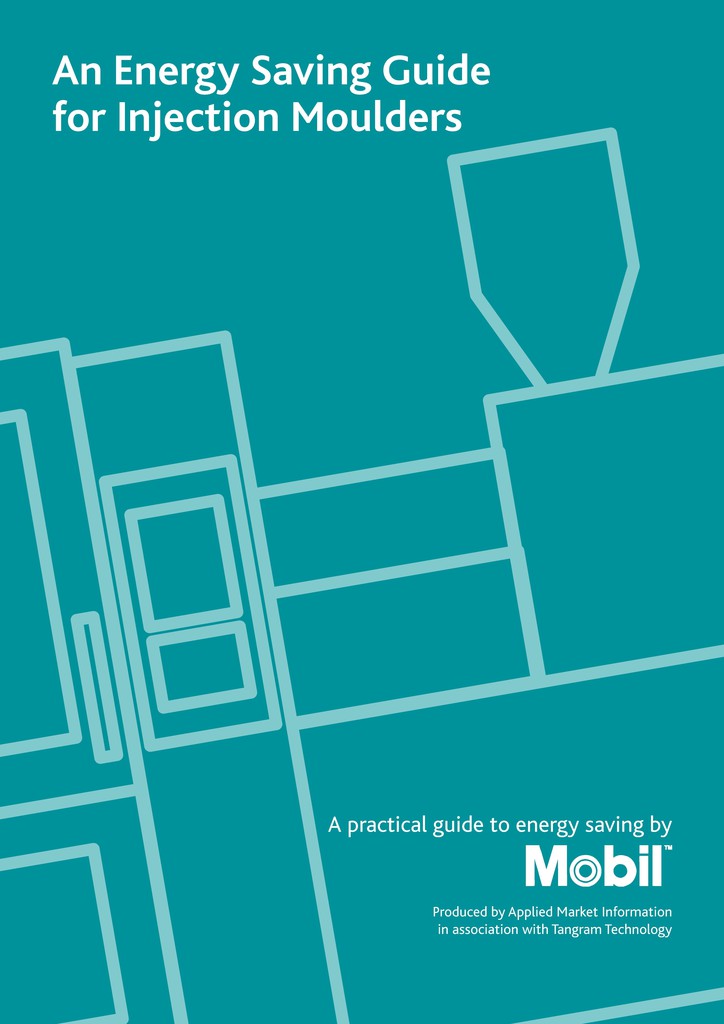 The guide offers best practise guidance on almost every aspect of an injection moulding plant, from how to create an 'energy fingerprint' to using high performance hydraulic oils. The guide also details the types of likely savings that are available, including:
Fitting insulation to barrel heaters, which account for up to 25% of the energy input of an injection moulding machine, can cut heating costs by 50%.
Reducing compressed air leaks, dropping pressures and improving pipework can cut compressor energy consumption by 50%.
Switching to Mobil DTE 10 Excel hydraulic oil can help increase hydraulic efficiency by up to 6%.
"Plastics processing is a highly competitive and energy intensive industry where every detail matters," said Mohamed Mourad, industrial marketing advisor at ExxonMobil. "The 'Energy Saving Guide for Injection Moulding Companies' covers every important detail to help plastics processors optimise their operation and cut power consumption. The practical, hands-on guidance can help operators make a real impact on their bottom line and give them a competitive edge."
OTHER ARTICLES IN THIS SECTION